Rottweiler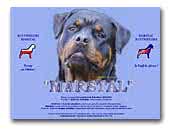 MARSTAL Rottweilers
Rottweilers that not only achieve great results on shows and working fields all over Europe, but are part of our family!

Puppies from selected combinations with top European stud dogs available occasionally for real breed lovers only. We aim at socializing our puppies from their birth!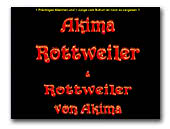 Akima Rottweilers
We are a small Family run Kennel andwe only breed from dogs and bitches believed to be clear from all known serious hereditary defects and which are mentally stable. All our breeding is from HD free dogs.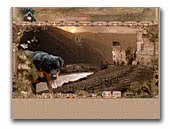 Rottweiler Zwinger von den Nibelungen
Hier stellen wir uns und unsere vier Hündinnen sowie unseren Deckrüden Bogart von den Nibelungen vor. Es gibt außerdem eine Menge Informationen zum Rottweiler, zur Gesundheit des Hundes etc. Von Zeit zu Zeit haben wir bestens geprägte Welpen abzugeben.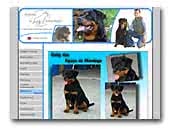 Kennel Águas do Mondego - Rottweilers
Kennel Águas do Mondego - Rottweilers Selective Breeding.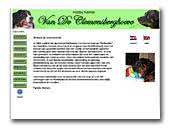 Hobbykennel van de Clemensberghoeve
We are a small kennel in the Netherlands. We have Bernese Mountaindog and Rottweiler.
Bernese Mountain Dog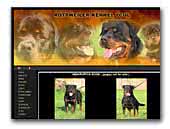 DE YCUL Rottweiler
The official website of "Rottweiler Kennel YCUL" We are the oldest and most successful Rottweiler kennel in Romania, producing dogs only of ADRK bloodline.

Many of our dogs have achieved during the years important title in the world.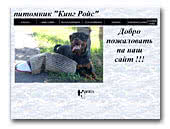 Kennel KING ROYS
Welcome in kennel rottweiler and griffon (all coat) "King Roys"!
Belgian Griffon
Brussels Griffon
Small Brabant Griffon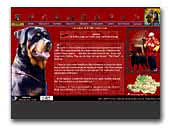 The Cruel - Rottweiler Kennel
Features kennel history, news, pictures, litter information and show results. Pecica- Arad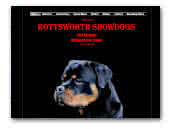 Rottsworth Showdogs
Breeders and Owners of Champion Showdogs.
American Akita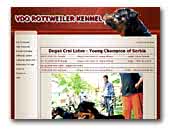 von V.D.O Rottweiler kennel
Rottweiler kennel from Serbia! Welcome to von V.D.O Kennel !


« Prev 1 2 3 4 5 6 7 8 9 10 11 Next »