Rottweiler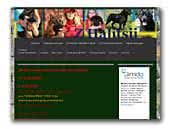 z HALITSII
Добро пожаловать на сайт питомника z HALITSII РЕГИСТРАЦИЯ В КСУ 1991 ГОД р-к "Z HALITSII", FCI-7/00 - Ротвейлер , немецкая овчарка, русская псовая борзая.
German Shepherd Dog
Borzoi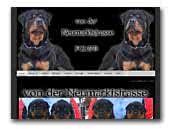 Von Der Neumarktstrasse Rottweiler Kennel
Welcome to "von der Neumarktstrasse" home on the world wide web!

We are a small breeder kennel located in Valea village, Romania. We bred rottweilers from 2008, but we have always had a passion for dogs. In 2010 our official kennel "von der Neumarktrasse" was born. Since then,we have participated to many national and international shows and contests, where our dogs always made a good impression!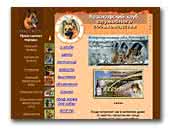 Красноярский клуб Служебного Собаководства
Россия. Красноярск. На сайте нашего клуба вы найдете много интересной информации о собаках и щенках разных пород, имеющихся в нашем клубе.
German Shepherd Dog
Dachshund
German Spitz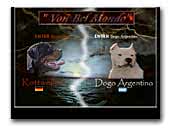 Von Bel Mondo Kennel
We are a small hobby kennel based in Dublin City of the Republic of Ireland.

Our kennel was established in 1998 and we dedicate a big part of our time to our dogs. We are proud for great achievements in the show rings, breeding and owning dogs with titles as Irish Junior Ch.-- Hungarian Jun.Ch.--Romanian Ch. and Bulgarian Ch.

As the Rottweiler is a working breed we also work our dogs to the BH, SchH, and IPO, level. Our main goal is to breed quality and quality refers to Excellence in Type, Temperament, Soundness and Working abilities.
Dogo Argentino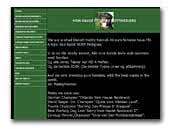 vom Hause Desteny
Puppies afther : Burning Des Princes D`Aragone / Gianna Aus Der Espenstatte.

We have excellent puppies afther Burning and Gianna. Born 11.january. The puppies are 4 males and 5 females. The puppies are 8. week on 08. marts 2011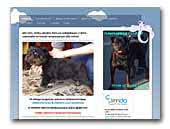 Pride of Kalos Limen Kennel FCI
Племенной завод FCI-КСУ Pride of Kalos Limen предлагает элитных щенков ротвейлера. На нашем сайте Вы можете посмотреть интересную информацию о породе, её стандарт, происхождение, содержание и уход. Есть множество фотографий щенков и их родителей. Подробная информация об их происхождении, родословные. Щенки правильно выращены, с хорошей психикой. Заходите в гости!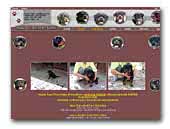 Hajdú-házi rottweiler kennel
Hajdú-házi-rottweiler kennel in Hungary.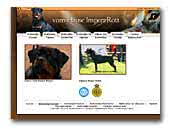 vom Hause IMPERA-ROTT
We love rottweilers and that it's all.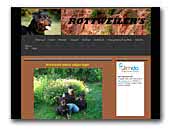 rottweilite.jimdo.comu
Home page of our Rottweilers, puppies and their offspring.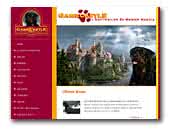 GAMECASTLE Rottweiler Kennel
The best american bloodline for selection in type and temperament. Lovely puppies and show dogs.


« Prev 1 2 3 4 5 6 7 8 9 10 11 Next »