Rottweiler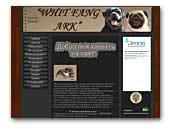 питомник ротвейлеров 'WHIT FANG ARK'
Рады вас приветствовать. Мы занимаемся разведением собак породы ротвейлер и мопс. Здесь вы посмотрите наших питомцев, сможете приобрести достойного щенка, узнаете что то интересное для себя.
Pug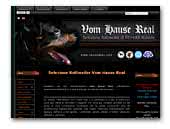 Vom Hause Real Rottweiler Kennel
Sito Ufficiale dell'Allevamento Rottweiler "Vom Hause Real" Da sempre, l'allevamento vom Hause Real si e' prefissato lo scopo di selezionare come tipo ideale di rottweiler il soggetto che fosse più completo possibile sia dal punto di vista strettamente morfologico che da quello caratteriale, oltre ad un'altrettanta rigorosissima selezione sulla salute, indirizzata principalmente sulla displasia dell'anca e del gomito, utilizzando sempre stalloni e fattrici altamente affidabili e certificati.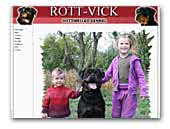 Rott-Vick rottweilers
Our kennel sells pure rotweilers adults and puppies.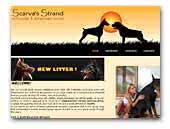 Scarva's Strand Kennel
Family kennel established since 1996. with Rottweilers and latest years with Dobermanns too. Following all necessary standards in breeding, our dogs that participated in events around Europe, always brought to us very good results through the years.

We make breedings with aim only to improve the breed as closest to the standards, and not to sell puppies for profit.Another very important occupation is dog train from Basic Obedience and Guarding up to Working and Breeding Exams, like : BH, IPO, ZTP..."
Dobermann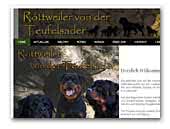 Rottweiler von der Teufelsader
Welcome to "Rottweiler von der Teufelsader" rottweiler kennel site. French Bullies available as well.
French Bulldog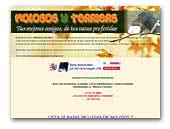 molososyterriers.blogspot.com
Molosos y Terriers: El Blog

Blog del proyecto "Molosos y Terriers" , cuyo fin es la defensa, difusion y proteccion de las razas caninas mas condenadas por la sociedad: Las denominadas "razas peligrosas". Todo nuestro trabajo y esfuerzo se realiza altruistamente por amigos y amantes de estos perros y razas. Esperamos que disfruteis tanto como lo hacemos nosotros trabajando en este proyecto. Un cordial saludo a todos y gracias de antemano.
Dobermann
American Staffordshire Terrier
Staffordshire Bull Terrier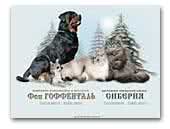 von HOFFENTAL
Breeder of Rottweilers and Chihuahuas in Russia. Welcome to our web site and see more!
Chihuahua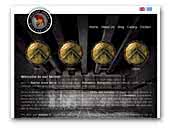 Spartan-Arena Rottweillers
Here in Spartan Arena kennel we breed top quality Rottweilers. Rottweilers that are mentally healthy, with good character and very good health (hyp/ear dysplasia free, heart scans). All our Rottweilers are coming from the best bloodlines around Serbia and Germany, we spend lots of time studying on pedigrees in order to breed very high standard rottweilers.

Our aim is to preserve the old style Rottweiler temperament, strong working drive, courage, stability and cool temperament at the same time aiming to breed dogs with correct conformation, strong bones, strong head, and genetic soundness. All our puppies have the genetics to take part and compete in any morphology/working shows. We do not exhaust our females with repeated pregnancies. we raise each litter as they were our kids and we only give them to loving owners.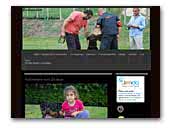 Vom Zichaus Rottweiler Kennel
Allevamento razza selezione Rottweiler, stalloni, giovani, Cucciolate.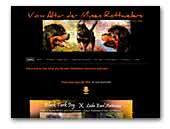 Vom Altar der Musen Rottweilers
Rottweiler kennel in Greece.


« Prev 1 2 3 4 5 6 7 8 9 10 11 Next »