Rottweiler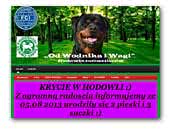 Kenel 'Od Wodnika i Wagi' FCI
Home kennel of rottweilers "Od Wodnika i Wagi" FCI has existed since 1999. Dogs are my great passion, puppies are reared at home under the loving care of the breeder and veterinarian.

Puppies receive a layette leaving kennel, health card, birth certificate and complete documentation of origin. Mating in our kennel are precisely thought out. Our dogs take part in dogs shows, they are trained and treated as full members of the family.



Kennel Talisman Hrofta
Племенной питомник пород Восточно Европейская Овчарка, Малый Померанский Шпиц и Ротвейлер.

Kennel breeds East European Shepherd small Pomeranian and Rottweiler.
East European Shepherd
Pomeranian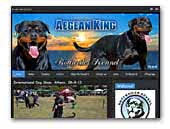 Aegean King - Rottweiler Kennel
Our priority is to stay true to the breed and all of our Rottweilers meet the standard of the breed, based on FCI breed standards. Our Rottweilers breeding only from grand champions and champion bloodlines and treated with the finest veterinary care and nutrition possible.

Our dogs stay at home with us, raised in a healthy enviroment with love and care and we share our passion for this excellent breed, the Rottweilers. We aim to selective breeding and we give particular attention to health, breed standards and welfare of our Rottweilers and their offsprings.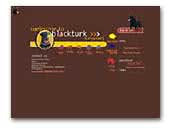 Black Turk Kennel
Welcome to Black Turk Kennel !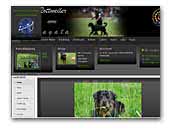 Rottweilerzucht von Layata
Ziel unserer Rottweilerzucht ist es, einen Familienfreundlichen, harmonischen, stark gebauten, mit Rassetypischen Kennzeichen gefestigten, Begleit-, Blinden-, Dienst-, Gebrauchs- und Familienhund von hoher körperlicher und charakterlicher Leistungsfähigkeit zu Züchten. Unsere Zucht ist stets darauf gerichtet, die Rasse nicht nur zu vermehren, sondern Form und Wesen zu erhalten und zu festigen. Unter Rassekennzeichen versteht man die durch den berechtigten Zuchtverein erarbeitete Zusammenstellung von Merkmalen und Eigenschaften, die jeder Hund dieser Rasse möglichst ausgeprägt aufweisen soll. Dabei legt man das erstrebenswert erscheinende Idealbild, den sogenannten Musterhund (Rasse-Standard), zugrunde.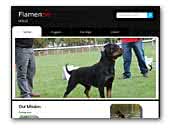 Von Flammen Der Holle
The rottweiler is a working dog, thats why the workload and the instincs are important for us, like the health and the frame, appearance.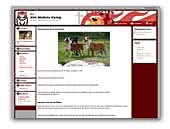 Von Melkev Kamp
Staffordshire Bull Terrier, Rottweiler
Élevage familliale de staffieset de rottweiler en Savoie (France).
Staffordshire Bull Terrier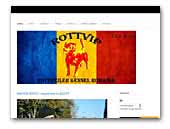 RottVIP Kennel - F.C.I. 3107
Hello, dear rottweiler friends and welcome to our page! "ROTTVIP Kennel" was born in 2013 as a result of our passion for this great breed – Rottweiler.

We are members of A.Ch.R (Romanian Kennel Klub), A.Ch.M.IASI (IASI Metropolitan Kennel Klub), registered on FCI data base (3107), and we want to put our experience accumulated during the years, for breeding at high quality standards!


« Prev 1 2 3 4 5 6 7 8 9 10 11