Russkiy Toy Terrier/ Russian Toy
Russischer Zwerghund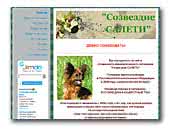 Kennel Sozvezdie SALETI
Kennel "Sozvezdie SALETI". Breed: russkiy toy, zwergpinscher. Shows, puppy.
Miniature Pinscher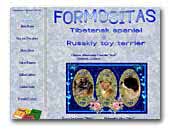 Formositas Kennel
A small cageless breeding in Sweden where the dogs are parts of our family! I breed tibetan spaniel & Russkiy toy terrier.
Tibetan Spaniel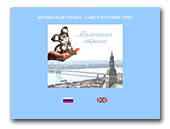 SMALL LAND
Small Russian Toy (Long hair) breeding from Small Latvia! We are breeding with excellent lines. All our dogs has the test of eyes and patella. Our dogs - all members of our family. They live and successfully participate at exhibitions of any rank. Puppies sometimes available.

Puppies are grown perfectly up, socialized and healthy, they have all obligatory inoculations and documents before move in the new house. We breed LKF\FCI according to the breeding regulations. Our puppies are given with pedigree LKF\FCI, worm-free, with vaccination, chip, pass. To delivery of our puppies we are available still with pleasure also afterwards with council and action. Welcome in our website!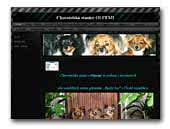 Olpemi Russkiy toy longhair
Russkiy toy longhair in Prague One of the oldest kennels in Czech republic with the breed russkiy toy.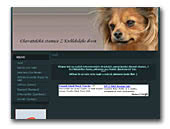 Krchlebskeho dvora - russian toy kennel
Chovatelská stanice plemene psa ruský dlouhosrstý toy.

Dog breed Russian toy longhaired - kennel.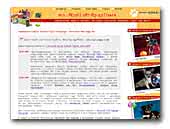 mini-dogs.ru
Russian Toy Terrier and Chihuahua
Dog club of breeders in Moscow who dedicated the whole their life to breed the smallest dogs in the world. At our website you can see photo albums of puppies Russian Toy terrier (Toy Dog) and Chihuahua who were already sold to our customers, so you can see the quality of our breeding.

Besides attractive pictures of our puppies and hot ads for sale you can find a lot of interesting information about these amazing dogs. Our website is operate for a while only on Russian, but if want to contact with us we have people who can communicate in English. Our slogan is: "Minimum problem - Maximum pleasure" for a family who love dogs!
Chihuahua

Питомник ШЕЛКОВЫЙ НОС
Питомник "Шелковый Нос" (РКФ) предлагает щенков Йоркширского терьера, Чихуа-хуа, Русского той-терьера, Померанского шпица полностью привитых,клейменых. Мы с радостью поможем Вам выбрать щенка,для души или для выставок. Приглашаем на вязки сук с высокопородными, кобелями. Также ведётся предварительная запись на щенков-Шпица, Йоркширского Терьера, Чихуа-хуа и Русского Той-терьера. При Питомнике есть свой ветврач и груммер, который всегда даст граммотную полезную консультацию.
Chihuahua
German Spitz
Yorkshire Terrier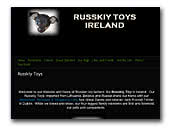 russkiytoys.webs.com
Russkiy Toys / Russian Toy Terriers Ireland.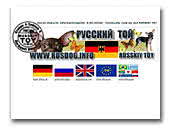 Russkiy Toy in Deutschland / Toy Portal
Portal KLEINE HUNDE. Das ist deutsche Informationsportal und die Online-Community  rund um den Russkiy Toy und andere Kleine Hunderassen: Berichte, Fotos, Zuchtstätten, Welpen, Forum, Links ...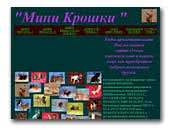 Питомник   МИНИ КРОШКИ
Племенной питомник "МИНИ  КРОШКИ"входящий в состав ПКО "ПРИРОДА-ЦЕНТР" занимается разведением самых маленьких, самых крошечных,карманных собачек - Чихуахуа, Русский Той-терьер и Французский бульдог.

В своей работе мы стараемся получить таких  миниатюрных "лапочек", определением для которых станет-"радость на  лодошке". В нашем питомнике вседа найдется малютка на любой ,даже самый изысканый вкус.
Chihuahua
French Bulldog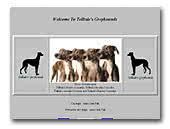 Telltale's
Breeder of "Show" Greyhounds and Russkiy Toy.
Greyhound
Tibetan Terrier