Russkiy Toy Terrier/ Russian Toy
Russischer Zwerghund

Kennel Moomoon
Welcome to our Kennel "Moomoon".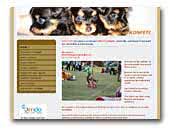 Konfeti Russian Toy-Terrier
Breeder Russian toy in Lithuania. Welcome to visit our site!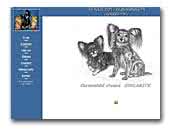 Kennel - Shulamith and Chrysos Minotaurus
Welcome to our site .Breeding Russkiy toy - long hair. Photo our dogs and bitch, puppies for sale.



KIEVSKAYA MINIATYURA
Kennel Kievskaya Miniatyura dogs engaged in ornamental rocks, Russian Toy g / pl. and Chihua-hua.
Chihuahua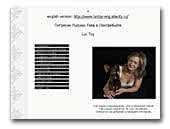 Lux Toy - Russkiy Toy
FCI Kennel "Lux Toy" in Luxembourg, propose the puppies of Russkiy Toy, long hair. Our dogs have excellent bloodlines. They are champions, inter champions, European winners. We always try to breed the best.

Please visit our website for more info regarding our dogs and if you have any questions please contact us!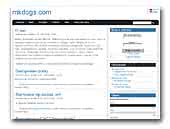 MK Dogs
Добро пожаловать на сайт MKDogs. Аббревиатура МК расшифровывается очень просто и означает названия трех наших питомников: Манодж Койчи, Маленький Китай и Маленький Каприз. Мы занимается профессиональным разведением карликовых ж/ш такс, среднеазиатских овчарок, китайских шар-пеев, а так же русских гладкошерстных той-догов. Предлагаем постоянно щенков разного возраста и окраса. Щенки обязательно глистогонятся и вовремя прививаются. Консультации и помощь после продажи щенка обязательна.

Welcome to site MKDogs. It's easy to remember address cause MK means the names of our kennels: Manodj Koychi, Malenkiy Kitay and Malenkiy Kapriz. We're the professional breeders of Zwerg Dachshund Kurzhaars, Chinese Shar-Peis, Central Asian Shepherds and Russian Toy-Dogs. There're wide range of puppies and you'll always be able to choose. After-sales support will be without fail.
Dachshund
Shar Pei
Central Asia Shepherd Dog