Russkiy Toy Terrier/ Russian Toy
Russischer Zwerghund

Fashion Pride Kennel
Chihuahua & Russiky Toy
Chihuahua & Russiky Toy Kennel from Italy.
Chihuahua

Питомник Невская Авация - Русский той
…Вы на сайте питомника «Невская Авация» о породе русский той. Здесь можно познакомиться с самой маленькой декоративной породой русский тойтерьер (той-терьер) и приобрести элитного щенка. Так же Вы найдете необходимую информацию о породе, сможете почитать статьи о разведении, содержании собак, посмотрите фотографии щенков русского тоя и собак нашего разведения, сможете пролистать родословные той-терьеров, подберете любимца для семьи, дома и выставок, так же Вам грамотно ответят на любой интересующий Вас вопрос о породе.
Yorkshire Terrier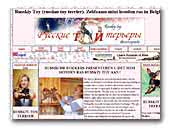 russkiy-toy.be
Russkiy Toy (russian toy terrier). Zeldzaame mini honden ras.

We zijn professionele russische kennel houders die het unieke ras Russkiy Toy fokken. We hebben een representatieve fokker van ons in Belgie, dat geeft ons het voordeel u onze honden te showen en dat steld u in de mogelijkheid om origenele hoog kwaliteit volle russkiy toy puppies te bekomen van professionele russische kennels.

Dogs, puppies, help with import.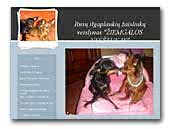 ŽIEMGALOS NYKŠTUKAS Russian Toy
Russian toys longhaired in Lithuania.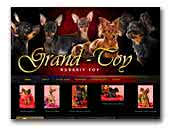 Russkiy Toy vom Grand-Toy
Der Zwinger Grand-Toy züchtet seit Jahren Kurz und Langhaarige Hunde der Rasse Russkiy Toy ! Er ist der einzigste registrierte Zwinger ( VDH ) dieser Hunderasse in Deutschland.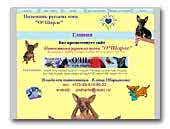 Питомник О*Шарле
Kennel O*Sharle
Питомник представляет породу русский той.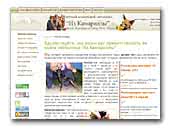 Kennel Iz Kamarilly
We are Russian professional kennel owners who breed the unique Russkiy Toy Terrier. These dogs are cute and so small that you will wish to have more and more! This breed originated in Russia and is still rare in foreign counties.

We are here to help you with the choice of a puppy, to offer professional advice and to give information about this wonderful breed Russkiy Toy terrier (russian toy)!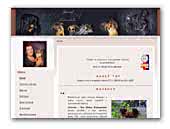 KLAHANDALU - Russian Toy
Visit our website and discover the wonderful breed Russian Toy.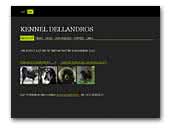 Kennel Dellandros
We are a little hobby-kennel in Estonia.
Dachshund
Tibetan Mastiff
Leonberger