Russkiy Toy Terrier/ Russian Toy
Russischer Zwerghund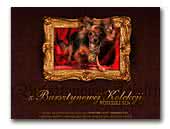 Z BURSZTYNOWEJ KOLEKCJI FCI
Kennel of Russkiy Toys
Kennel of Russkiy Toys & English Bulldog. Stud dogs, puppies. Welcome ! In our kennel:
- KARNEL LEON FELICE - World Junior Winner 2010
- LUNNAYA MELODIA IZ SARIOLY - World Junior Winner 2010
- SNAIPER IZ CHISTOGO ISTOKA - 35 x CWC , ...

Breeder - Ewa Rembiejewska
We speak English and Russian.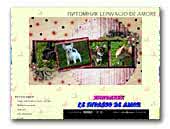 LEINVAGIO DE AMORE
The kennel was founded in 1999. We breeds: Chihuahua, pomeranian spitz, Yorkshire,Russkiy Toy Terrier/ Russian Toy. We hope you'll enjoy our website, where you can see the photos of all our dogs and the dogs who was born in our kennel, besides you'll have a chance not only see the pedigrees but to get acquainted with our dogs' relatives on photos! Welcome!
Chihuahua
Yorkshire Terrier
Pomeranian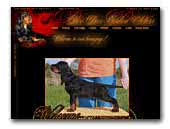 Dix Dax kennel
Breeding gordon setters, american cockerspaniels and russian toys.
American Cocker Spaniel
Gordon Setter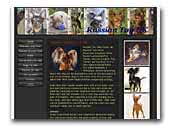 russiantoyuk.com
We have smooth and long coat pups and yound dogs for sale. We work with one of the leading kennels in russia and therefore have very rare bloodlines from Russia.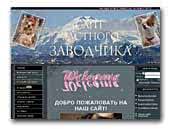 сайт частного заводчика
Сайт о собаках породы чихуахуа, йоркширский терьер и русский той - терьер ... История и стандарт данных пород, предложение о щенках, помощь в воспитании ...
Chihuahua
Yorkshire Terrier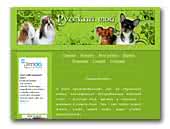 toyshih.jimdo.com
I'm glad to see you on my site! I have been breeding dogs following breeds - russkiy toy, shih tzu, chihuahua. Look my favourite dogs, probably, you will find here your future favourite!
Shih Tzu
Chihuahua

Fashion Pride Kennel
Chihuahua & Russiky Toy
Chihuahua & Russiky Toy Kennel from Italy.
Chihuahua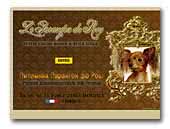 Le Parangon du Roy Russkiy toy
Le Parangon du Roy, élevage de chiens de race petit chien russe, à poils longs uniquement.

Parangon du Roy, longhaired russian toy dog  breeder. All puppies DNA identified.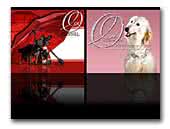 Kennel Ooo
Top Winning Kennel in Scandinavia The Breeder of the Year in SWEDEN 2010!