Samoiedskaia Sabaka / Samoyed
Samoyčde / Samojede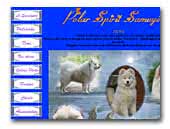 Polar Spirit samoyeds
Our smiling samoyeds

We are breeding this wondeful race to introduce it to other people. The dogs are living with us and the puppies too, they are well socialized before going to live with their new family. We like to walk the dogs, to play with them and we are jogging with them 2 or 3 time a week.

We select and breed mainly healthy dogs, our objective is to improve healthy and beauty of the race.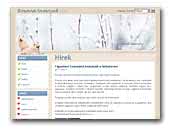 Roxana Samoyed Kennel
Samoyed puppies for sale! For further information visit our website!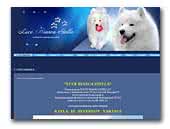 LUCE BIANCA STELLA
Питомник самоедских собак "LUCE BIANCA STELLA"
(перевод с итальянского "Свет Белой Звезды")

Самоед нежный, деликатный и компанейский; он никогда не затеет драку, но сумеет за себя постоять; независимый благодаря незаурядному уму, он завоевывает сердца своей лояльностью по отношению к любимому хозяину. Благородные свойства самоеда обнаруживаются уже у щенков - "маленьких белых медвежат". Преданный защитник, деликатный, добрый, выносливый, самоед всегда несет в своем сердце и в выражении морды дух зимнего рождественского праздника".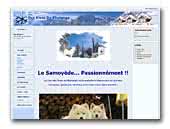 elevage Des Rives Du Khatanga
Spitz de l'Arctique blanc, élégant, de taille moyenne. Il donne une impression de force, d'endurance, de charme, de souplesse, de dignité et d'assurance. L'expression, ce que l'on appelle le sourire du samoyède, résulte de la combinaison de la forme et de la position de l'œil et les commissures des lèvres légèrement retroussées. Les caractères sexuels doivent être nettement marqués.

Chatterie également de bleu russe CHB



IZ KOROLEVSTVA MARGARITY
Samoyed kennel
We are Samoyed Kennel in Russia.

Питомник Самоедов «ИЗ КОРОЛЕВСТВА МАРГАРИТЫ».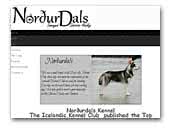 Norðurdals Siberian Husky and Samoyed
Norðurdals kennel is located in Stöðvarfjörður, Iceland. We have top quality FCI registered Siberian Huskies and Samoyed. Our dogs are family members. Our gool is to breed healthy, quality, sound, graceful and stunning dogs with outstanding temperaments that conform to the breed standard. Feel free to visit our site
Siberian Husky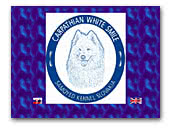 Carpathian white smile - Samoyed kennel
We are a small Samoyed kennel in Senica, west Slovakia. All of our dogs are beloved members of our family. We breed Samoyeds for joy, shows, and as a family dog.

This breed is not very wellknown in our country, so we present our sammies at different actions.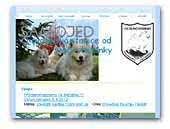 Samojedi od Račí studánky
We are small kennel from east part of Czech republic. We are breeding samoyed. We have sometimes available puppies. We are breeding with love are samoyeds. We are also very susceful on dogshows.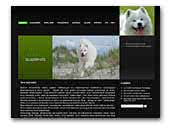 Silverwhite
Samoyeds and papillons from Estonia. All about our dogs, breeding plans and shows... You are welcome to visit us!
Papillon