Shar Pei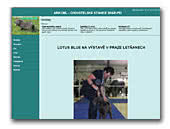 ARIKOBL - shar-pei
Shar-pei kennel, exclusive blue stud LOTUS Z DYNASTIE CHAN - meaty mouth, healthy, heavy type - we offer to stud service.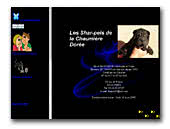 de la Chaumiére Dorée shar-peis
Elevage par passion depuis 1993, situé dans le Nord de la France, bienvenue sur notre site et merci de laisser une petite trace de votre passage ... A bientot.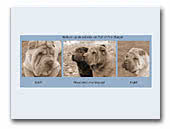 Full of Fire Sharpei
Visit our website for more information.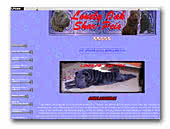 Lonely Oak Shar-Peis
Sharpei site, we have puppies in all colors!!! and all of our puppies are blue-lined. We deliver puppies in the whole world, find your wrinkled-puppy now!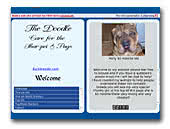 The Doodle
Care for the Shar-pei and pugs We are based in Liverpool and we keep these two very special breeds. We do breed a small number of these and do have puppies from time to time however numbers are kept small as these dogs are our pets and not just to breed from.

If you need any help or advice about these two great breeds please email me and I will be glad to help if I can.
Pug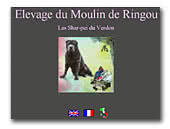 Elevage Sharpei Du Moulin De Ringou
Elevage familial exclusif de Sharpei LOF situé dans le Var (83) au carrefour de plusieurs départements (13,84,04). Reproducteurs soigneusement sélectionnés pour leur santé, leur comportement et leur physique.

Les chiots sont élevés en famille et vendus dans les règles cynophiles en vigueur. Chiots toutes couleurs et au 2 types de poil. Visites tous les jours sur rendez-vous et envois de photos sur simple demande.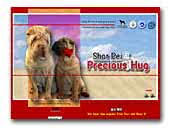 Precious Hug shar pei
Shar Pei Fine breeding from quality lines ...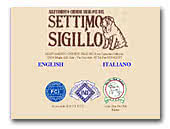 Del Settimo Sigillo
Alleviamo sharpei da 28 anni, abbiamo campioni.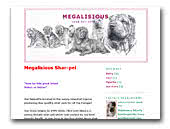 MEGALISIOUS shar-pei kennel
"Love for this great breed makes us better."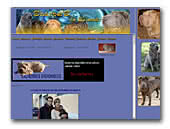 Sharpeis de Bluemar
Baby of the shar pei in familiar ambience. Healthy, with good character and copies for exhibition and company. We raise pups in colors blue, lilac, chocolate, black, red, isabella, cream ...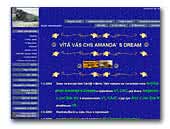 Amanda's Dream
The breeding station is primarily farming and rescue dogs breed sharpei.