Shar Pei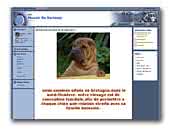 Du Manoir De Kerlessy Shar Pei
We are a small quality breeding and show kennel situated in france.on our website you'll find all informations concerning the breed our dogs,and puppy announcements.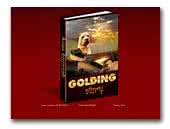 Golding kennel
Shar pei is our love since 1992.We are small kennel with great results.Come on and visit our web site.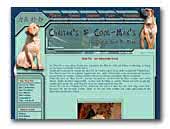 sharpei.de
Die Shar Pei Online Community

Alles zum Shar Pei finden sie auf unserer Homepage. Zeitweise Abgabe von typischen und bestens sozialisierten Welpen.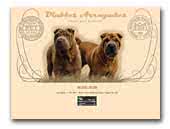 Diablos Arrugados Shar-Pei
High qualitative breeding in Hungary! Show and breed quality puppies for sale!
Shar Pei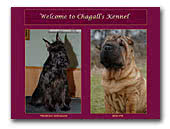 Chagall's Kennel
We breed Shar Pei and Miniature Schnauzer in Sweden.
Miniature Schnauzer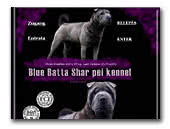 Blue Batta Shar Pei kennel
Blue and Lilac Shar Pei.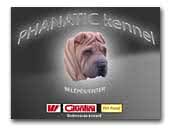 PHANATIC kennel
Shar-pei puppies for sale, different colours, all over the year, champion parents. We offer top male for mating.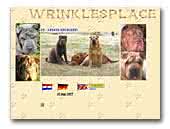 Wrinkle's PlaceSharpei kennel
Sharpei fokker, erkend, af en toe een nestje uit topcombinaties.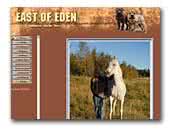 Kennel East of Eden
Breeder of Shar Pei & Great Dane in Norway.
Great Dane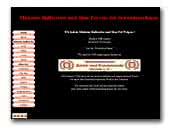 von der Schwedenschanze
Miniatur Bullterrier und Shar Pei
Miniatur Bullterrier und Shar Pei Liebhaberzucht.
Miniature Bull Terrier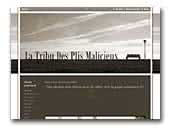 Les Plis Malicieux
Un jour une rencontre, un coup foudre, une passion. Voilà comment nous décrivons notre amour pour nos compagnons. Se seras avec plaisir de vous renseigner et d'échanger avec vous sur cette race autant atypique que adorable.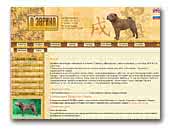 Oevrika
Разведение питомника базируется на лучших кровях пород шар-пей, той-терьер, чихуахуа, йоркширский терьер, вест хайленд уайт терьер, померанский шпиц.

В разведении используются линии собак, зарекомендовавших себя как лучших производителей своей породы. Пары подбираются с учетом всех особенностей породы. В нашем питомнике Вы всегда можете приобрести щенка шоу класса, брид класса и просто домашнего любимца. У нас Вы можете получить своевременную профессиональную помощь в выращивании, воспитании и шоу карьере Вашего любимца, а так же записаться на вязку к титулованным производителям.
Chihuahua
Yorkshire Terrier
Russian Toy
Pomeranian
West Highland White Terrier