Shar Pei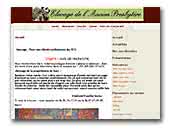 Elevage de l'Ancien Presbytere
Eleveurs diplomés, passionnés depuis toujours, nous ne faisons naître que des chiots LOF haut de gamme pour lesquels nous choisissons les lignées avec soin et amour.

Si vous êtes à la recherche d'un chiot haut de gamme, d'un(e) retraité(e) d'élevage ou d'une saillie pour votre chienne, vous trouverez sur notre site les LOF de nos reproducteurs ainsi que de nombreuses photos de nos adorables toutous...!
French Bulldog
English Bulldog
Cane Corso Italiano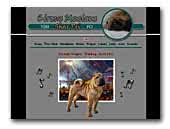 Circus Musicus Shar-Pei Kennel
Hobby Kennel for Shar-Pei in Germany. Our goal: health, good type and temperament - quality in all colours - for show or companion. All dogs live inside the house as family members. Registered in FCI / VDH.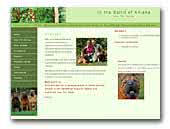 In the Spirit of KAisha
Sharpei kennel where dogs live in a family friendly environment. Important for us is breeding healthy dogs with a nice character. Visit our website for more information and contact details.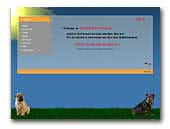 Diamonds N Pearls Kennel
Austrias first kennel for blue and lilac shar-pei.  Home of europeans first lilac multichampion. "Epics Traveling Diamond "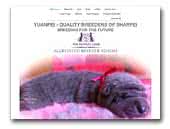 YUANEPI
Quality breeders of SharPei. (Puppies & Stud). Specialising in Blue & Lilac SharPei. Fresh & Frozen semen available for export. UK Kennel Club Accredited Breeders. Breeding for the future.

YUANPEI in Chinese means "The Original Pei"
YUANPEI is pronounced you-an-pei

We are loving hobby breeders and home to outstanding, healthy, well looked after Shar Pei. We have a variety of colours, including my favourite colour; Blue. We are proud to introduce you to our Shar Pei who live with us inside our home as a part of our small family.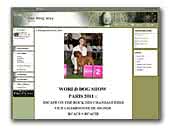 Ming Way Shar-pei
Shar-pei - Health - Nice temperament - Champions.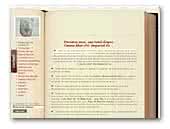 IMPERIAL FU Kennel Shar-Pei
Dedicated to the development and enhancement of the Chinese Shar-Pei breed.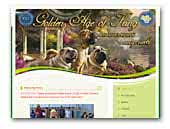 Kennel Golden Age of King
Kennel Golden Age of King, have been breeding beautiful breed Shar Pei. As well as the exhibition career of their pets. Our dogs are in good health, a great mind and a beautiful breed vid.U Here you can to buy a puppy for show and for the soul. We are always happy to help you make a choice.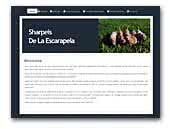 De La Escarapela Shar-Peis
We are three veterinarians at home. I If you have any doubt or you just want more info about our puppies, do not hesitate to contact me ...

Thanks. Best Regards,
Juan A. Castro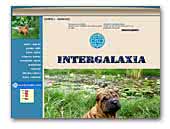 INTERGALAXIA Kennel - Shar-Pei
INTERGALAXIA Kennel - Shar-pei and chihuahua breeding.