Shar Pei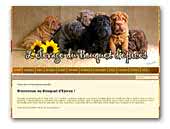 Elevage du Bouquet d'Epices
Shar-pei LOF toutes couleurs.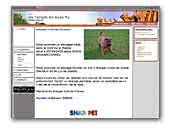 Du Temple De Guan Yu
Élevages de sharpei situé au nord de la France.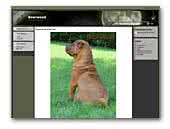 Bearwood kennel
French Smooth Chow Chow and Shar Peï Kennel.

Elevage Français de Chow Chow poil court et de Shar Peï.
Chow Chow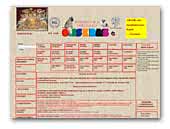 O.Iskras питомник собак китайский шарпей и английский бульдог

O.Iskras-питомник собак китайский шарпей и английский бульдог существует 15 лет, зарегистрирован в FCI под номером 65/05. Профессионально занимается разведением и выставочной деятельностью. На сайте питомника можно посмотреть фотографии собак, их титулы, а также выбрать щенка, или кобеля для вязки..
English Bulldog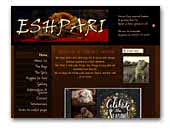 Eshpari Sharpei
Eshpari Sharpei - KC Assured breeders of quality puppies

We are very proud here at Eshpari Shar Pei, to offer our proven boy MJ, for stud services. MJ, who's Kennel Club registered name is Eshpari's Russian Emperor, was born from a mating between our own girl Magic (Cream Mountain Girl) and Mandarin (Chernyi-Chizh Mandarin for Chinaskys) owned by Dorothy at Forgevalley Our boys 5 generation pedigree boasts over 20 champions !He really is a stunning boy with perfect Chinese head marking, superb gait & great lines…. He is one of the best examples of the breed I have seen ! We are thrilled at the way MJ has grown up, and so happy to be offering him for stud. Please contact us for more details, stud fees, and payment options.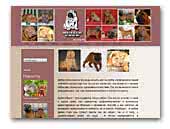 Muzzle Crew shar pei kennel
Shar Pei is our love, our life and our world.