Shih Tzu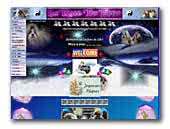 La Rose Du Tibet
Superbe site sur les shih-tzus de Mme Miloriaux Patricia.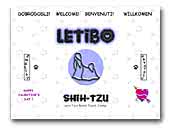 LETIBO Shih tzu Kennel
A small kennel from Zagreb, Croatia. Show dogs out of known bloodlines, particolored and solids. Site with full pedigrees and informations.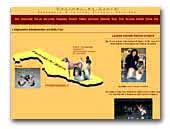 Fatinat Al Sjark
Quality, not quantity! We own Shih-Tzu since 1980. You can find sibblings of our Shih-Tzu on pedigrees all over the world. We don't sell puppy's to puppymills. Our puppy's won't leave their mother before they are 12 weeks old. We want to enjoy our litters.
Pug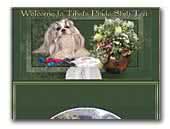 Tibets Pride's Shih Tzu
Breeding and showing Shih Tzu in Sweden. Happy, healthy dogs for dogshows or as your companion!! Welcome to visit our website.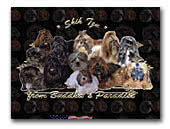 Shih Tzu from Buddha's Paradise
We breed Shih Tzu in exotic and rare colors like chocolate, orange liver, mahogany red and so on. We are a in home Breeder not a Kennel. Our Dogs and Puppies live with us in the House with a pay Yard.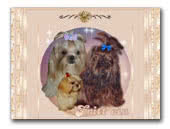 vom Paradiesgarten Shih Tzu
Wir haben wunderschöne Shih Tzu Wuschel mit viel Fell am Körper und Flausen im Kopf. In verschiedenen Farben/Zeichnungen die Welpen sind bei Abgabe mehrfach entwurmt, Tierärztlich untersucht, 5-Fach geimpft und  erhalten eine Ahnentafel des IGH.

Unsere Welpen wachsen in der Familie auf und sind daher, sehr Lieb, Sozial und Kinderfreundlich, sind an andere Hunde und Katzen gewöhnt. Besichtigung ist nach Absprache jederzeit möglich. Sie haben auch die Auswahlmöglichkeit, wenn wir mehrere Welpen haben. Wir sind eine vom Amtstierarzt kontrollierte und genehmigte Zuchtstätte.

Haben Sie Fragen zu unserer bezaubernden Rasselbande können Sie gern anrufen, Bilder der kleinen finden Sie auf unserer Homepage. (Großraum Gießen 35390)




Ad Acte shih tzu
Small home based Shih Tzu Kennel from Poland. We actively show our dogs at Dog Shows. Occasionally we have puppies for sale.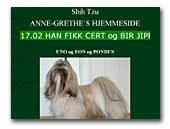 Anne Grethe's hjemmeside
Shih Tzu in Norway.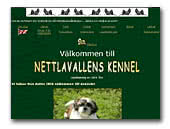 Nettlavallens Kennel
Shih Tzu breeder in Sweden. Welcome to visit my website.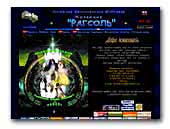 RAGSOL Shih-Tzu
Shih-Tzu Kennel Ragsol (Moscow, Russia), owner Soldatova Vera.



z Aleany - Czech Shih-Tzu kennel
Small Shih-Tzu kennel from Czech republic. We have any lovely puppies!


« Prev 1 2 3 4 5 6 7 8 9 10 Next »