Shih Tzu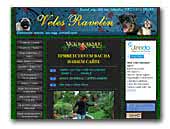 VELES RAVELIN Kennel UKU-FCI
Welcome to website of kennel VELES RAVELIN – pug, shih tzu, rottweiler. On pages of our site you can get acquainted with our pets, look at their photo, a pedigrees, puppies.

Добро пожаловать на сайт питомника "VELES RAVELIN" – мопс, ши-тцу, ротвейлер. На страницах нашего сайта Вы можете познакомиться с нашими питомцами, посмотреть их фото, родословную, щенков.
Pug
Rottweiler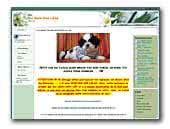 DU BOIS DES LILAS Shih Tzu
Petit par sa taille mais grand par son coeur, le Shih Tzu saura vous combler !!!!

Eleveur sélectionneur. Chiots LOF exclusivement. Toutes les Garanties sanitaires et légales (élevage déclaré et testé ADN).

Etre eleveur: une passion certes ... mais avant tout un metier qui ne s'improvise pas!!!!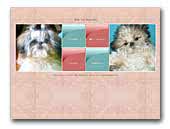 shihtzuimperiale.com
Abbiamo un piccolissimo allevamento amatoriale a Roma Nord, maggiormente di Shish Tzu Imperiale, di piccolissima taglia, peso fino a 5 kg. I nostri piccoli vivono in casa con noi.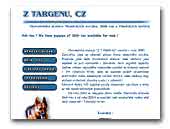 z Targenu
The kennel "z Targenu" from Czech republic.
Tibetan Terrier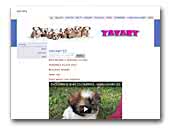 yavary.es
Criadores de Shih Tzu en España, machos disponibles para montas y ocasionalmente cachorros.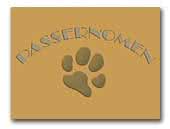 Passernomen Kennel
The Passernomen affix was established in 2008 and it's belongs to Mrs. Joanna Marachowska and Mr. Tomasz Marachowski.

We have in our Kennel Staffordshire Bull Terriers and Shih-Tzus. Our first introduction to the Staffordshire Bull Terrier was in 2007 when we bought our first SBT – Rudy Rio and year later we've started attending dog shows. To be honest we were absolutely impressed with this breed previously, but it took longer time to buy our first stafford.

Our Shih-Tzu we have from 2005, but we are connected with this breed longer time as we have Shih-Tzu's breeders in our family. All of that was an experience which obviously changed to addiction to have dogs in our life and treat them like a real family members.

We are located just outside of Exeter in Devon, where we have lovely place to live with our dogs and opportunity to spend nice time during walks and training with them.
Staffordshire Bull Terrier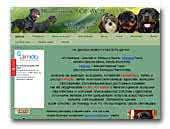 TEREN Kennel FCI
We have puppies of breed: Zwergschnauzer Black, Pepper salt and white, Deutscher schaferhund, Rottweiler, Shih tzu. Our dogs have nice titles at dog-show. We can deliver our puppy in any place if you need it.
Miniature Schnauzer
German Shepherd Dog
Rottweiler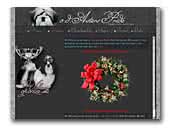 v.d. Aster's Pride Shih-Tzu kennel
We are a "v.d. Asters Pride" Kennel situated in Netherland. Our dogs are our passion and we are  proud of them all. All of our dogs have wonderful, loving and playful temperaments and enjoy free roam of our home and garden, they spend time with us as a family every day.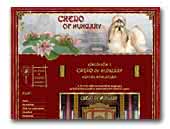 Credo of Hungary shih-tzu kennel
Welcome to kennel Credo of Hungary, we are small Shih-tzu kennel located in the Hungary in Szeged. In 1990, I got my first Shih Tzu, he was Nadjeh Tsan vh.Martinihaim. Breeder of this wonderful breed, the Shih-tzu, please have a look at our website. Thank you!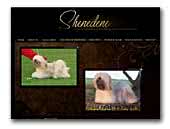 SHENEDENE Lhasa apso's
Breeders of Lhasa apso's in the UK.
Lhasa Apso
Old English Sheepdog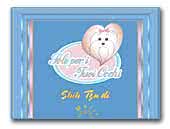 SOLO PER I TUOI OCCHI
shih-tzu kennel di Marilena Filogrosso
Italian Shih-Tzu breeder with famous bloodlines of the highest pedigree. Show and pet quality puppies available.


« Prev 1 2 3 4 5 6 7 8 9 10 Next »