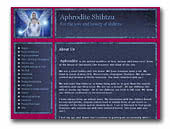 Aphrodite Shih tzu
Aphrodite Shih tzu - For the love and beauty of shihtzu

We are small home based shih tzu hobbyist. We show shihtzu on limited basis and may have puppy or young adult for approved home.

All our shih tzu babies, live in our home, socialized, loved and healthy. Beauty, and temperament are the utmost importance.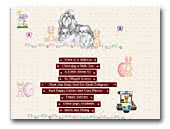 Nanuke ShihTzu
Doll Face Shihtzu Pups. All Our Babys Are Bred For Top Health And Temperament, 21 + Years Experience, Breeders Of Show and Pet Quality, AKC and international Registered DNA Tested, 2 sets of shots, Microchip and Registration Paid for life.

Puppy Kit includes: 8 lb bag of food, Kennel, Bowls, Treats, Toys, Blanket, Comb, Brush, Bows, Training DVD, Peewee Pads, and other goodies like paul mitchell pet, PetHead, Brisk&Bright Products.