Shih Tzu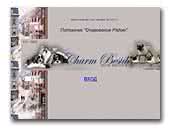 Charm Beside kennel Shih-Tzu & Pug
Kennel Shih-Tzu and Pug "Charm Beside", owner: Polishuk Oksana (Vinnitsa, Ukraine).
Pug

Shan Tao
Small home based FCI Shih Tzu kennel. We enjoy showing our dogs and sometimes have nice puppies available. Welcome!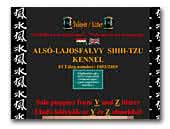 Alsó-Lajosfalvy Shih-tzu kennel
I have a small Shih-tzu kennel in Hungary.My kennel -Alsó-Lajosfalvy I have been since 1993, and my kennel is registred on FCI 1053/2010. My ain at going to very healthy and content puppies born my kennel, and very nice owners, who going to see, which really Shih - Tzu !!!

Anywhere 100% litter, but stirve to better and better. I believe, I step good way, and I work hard to better and better ....and this ain need too much purpose, patient, persistence, and luck! Please, see my page and enoy!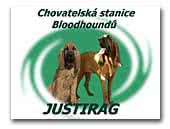 Justirag
Our kennel presents dogs breed Bloodhound and Shih- tzu. On our website you can find informations and photos about our dogs, the future litters and many, many more...
Bloodhound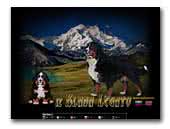 iz Klana Legato
Kennel Schweizer Sennenhund Iz Klana Legato - Berner Sennenhund / Bernese Mountain Dog, Grosser Schweizer Sennenhund / Greater Swiss Mountain Dog, Shih-Tzu.
Bernese Mountain Dog
Great Swiss Mountain Dog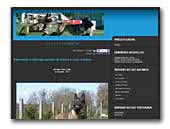 le blason à croix d'argent
breeders of belgium malinois and tervueren sheperd dogs. We have shih-tzu and cavaliers king charles too.
Belgian Shepherd Dog - Malinois, Tervueren
Cavalier King Charles Spaniel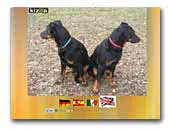 La Sierra du Cantal
Elevage de bergers de beauce, beaucerons, bas rouge lof elevage de shih tzu lof.
Beauceron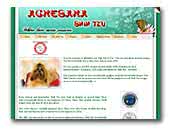 Agnesana Shih Tzu
Small home kennel, located in Denmark. We are shih tzu addicts since 1991. We have occasionally litters of scandinavian&english bloodlines.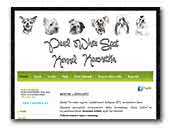 Pearl White Spot Kennel
Kedves Látogató!

Szakál Veronika és Süvöltős András tenyésztők vagyunk, családunkkal Budapest XVII. kerületében élünk. Kutyáink szocializált környezetben, külön berendezett, fűtött 2x20m2-es kutyaházban élnek, kennelek nélkül, saját kertrészben! Nálunk minden kutya családtag! 1994-óta foglalkozunk kutya tenyésztéssel, eleinte West Highland White Terrier (Westie) kutyákkal foglalkoztam csak, majd a kölönböző családi igények és kérések miatt, mindenki kapott egy kedvencet, így került családunkba az Angol Bulldog, Máltai Selyemkutya, Shih-tzu, Chihuahua és a Kínai meztelenkutya is. Kutyáink mind tenyésszemlézettek és díjnyertesek. A MEOE és a Hunor Dog Club által bejegyzettek. Évente 1 - 2 kutya alom születik fajtánként, célunk nem a szaporítás hanem a megfelelő tenyésztés, és persze, hogy a kutyáink is jól érezzék magukat. Az öreg "nyugdíjas" kutyáink a mai napig velünk együtt élnek, ők már megszolgáltak és a szívünkhöz nőttek, életüket elejétől a végéig nálunk, családban élik le. Bővebb információ az eladó kiskutyákról: e-mailen, vagy telefonon.

Üdvözlettel:
Szakál Veronika & Süvöltős András


Deat Visitor!

We are breeders Veronika Szakál&András Süvöltős With my family in Budapest (Hungary) since 1995, dealing with dog breeding. Our dogs are socialized environment, separate furnished, heated dog house they live, no kennels, garden section! We have every member of the family dog! West Highland White Terrier (Westie), English Bulldog, Maltese, Shih Tzu, Chihuahua and Chinese Crested farming. Our dogs are all winners. The MEOE and Hunor Dog Clubs registered. Pedigree, chip, passport available to the puppies! For more information on puppies for sale, contact e-mail.

Best regards:
Veronika Szakál & András Süvöltős
West Highland White Terrier
English Bulldog
Maltese
Chihuahua
Chinese Crested Dog
« Prev 1 2 3 4 5 6 7 8 9 10 Next »