Shih Tzu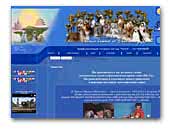 Chinua Shih Tzu
Top Shih Tzu of Champions kennel from Russia.

Hello, Chinua Shih Tzu is located in Moscow. We are in Shih Tzu for over 20 years now and do beautiful breed with exellent anatomic and champion's bloodlines . We are show our Shih Tzu and have been many times very succesful with them over the years and in many countries world. Welcome to our new site!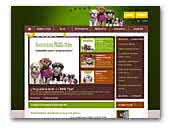 shihtzu.tv
Web sobre los perros shih tzu. Una comunidad entorno a esta magnífica raza, en ella podrás encontrar fotografías subidas por usuarios, preguntas al veterinario, vídeos, artículos muy interesantes y mucho más. Si eres un amante de los shih tzu, visítanos.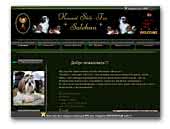 Shalehan Shih-Tzu Kennel
We have been breeding wonderful decorative rocks - Shih Tzu. The history of their breed leads from Buddhist monks and Chinese emperors. The site provides information about the graduates of our pets and kennel their successes at shows, for the sale of puppies.

Мы занимаемся разведением замечательной декоративной породы - ши-тцу. Историю свою порода ведет от буддийских монахов и китайских императоров. На сайте представлена информация о выпускниках и питомцах нашего питомника их успехах на выставках, о продаже щенков.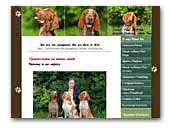 Feel of Pride
We have been breeding dogs breeds: Bracco Italiano and Shih Tzu. Our dogs have high results in most major exhibitions, multiple winners at trade shows, the champions of the countries.

Наш питомник занимается разведением собак пород: Итальянский Бракк (Бракко Итальяно) и Ши-Тцу. Наши собаки имеют высокие результаты на самых крупных выставках, многократные победители, чемпионы стран.
Italian Pointing Dog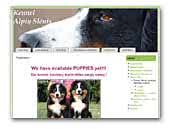 Alpiu slenis kennel Bernese and Shih Tzu
Hello, my name is Andrina, I am a breeder and owner of two excelent breeds Bernese Mountain dogs and Shih Tzu. I breed for the ten years now. My kennel aim is to breed healthy dogs first and for the most. But my dogs are also very succesful in dog shows too. I choose the mating pair very carefully sometimes I even need to go to the other side of Europe, just to get the best puppies ever! My bred puppies live all around the world.
Bernese Mountain Dog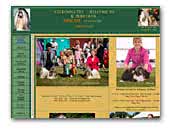 IL PERICOLOS Shih-Tzu
Shih-Tzu a friend for life....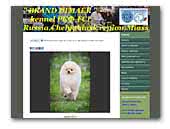 BRAND DIMAER kennel
Hello !

We welcome you at the kennel "BRAND DIMAER"! We work with three dog breeds American cocker spaniel, German Spitz and Shih tsu. Pitomnik is based on the mother pogolovya. Sobaki our breeding livestock is a balanced psyche , good health and anatomy, rich, high-quality wool and excellent temperament.

All our animals have championships, took prizes in major Russian and foreign exhibitions, national and international championships. You can buy puppies with the prospect of the exhibition, as well as pets, just for fun !

All puppies have a stigma, veterinary documents, vaccinated by age. Graduates leave the nursery in new home with RKF -FCI and treaties sales. By prior arrangement, can be delivered in any region ! Enjoy your browsing our site ! It would be appreciated if you leave your review in the guestbook!
American Cocker Spaniel
German Spitz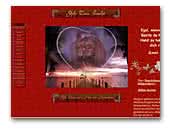 vom Palast der Lotusblüten
We breed this wonderful breed with heart and mind. Here you will find typey Shih Tzus in enchanting colors from healthy parents.

Wir züchten diese wunderbare Rasse mit Herz und Verstand. Bei uns finden Sie typvolle Shih Tzus in zauberhaften Farben von gesunden Eltern.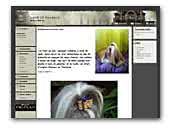 Land of Pandora
Elevage familial de Shih Tzu.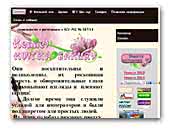 KVITKA SAKURY
Breeding of dogs: Japanese chins, Shih Tzu- Kennel Kvitka Sakury. Welcome to website of kennel Kvitka Sakury! On pages of our site you can get acquainted with our pets, look at their photo, a pedigrees, puppies.

Племенное разведение собак: японских хинов и ши-тцу- Питомник Квитка Сакуры. Добро пожаловать на сайт питомника Квитка Сакуры! На страницах нашего сайта Вы можете познакомиться с нашими питомцами, посмотреть их фото, родословную, щенков.
Japanese Chin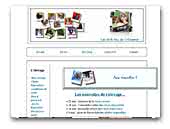 Les shih-tzu de Crioleeene
Élevage familial de shih-tzu situé dans le nord de la France. Spécialisé dans les couleurs rares et vives rouge et blanc/ rouge uni / noir / noir et blanc / noir et feux / bringé etc...

Shih-tzu kennel based in North of France. Specialized in rare and non fading colors (solid red / red and white / black / black and white / black and tan / brindle etc...


« Prev 1 2 3 4 5 6 7 8 9 10 Next »