Siberian Husky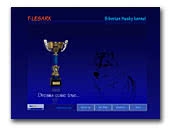 T-LESARK Siberian Husky Kennels
Siberian Husky kennels work with American bloodlines.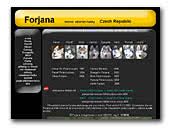 Forjana kennel siberian husky
Forjana kennel siberian husky Czech republik. With tradition since 1993.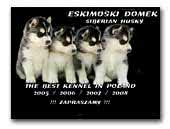 ESKIMOSKI DOMEK - siberian husky kennel
ESKIMOSKI DOMEK - Siberian Husky The Best Kennel in Poland 2005 / 2006 / 2007 / 2008,
Best Kennel of The Club of Nordical Breeds 2006 / 2007 / 2008.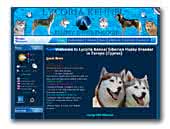 Lycoria Kennel
Life with a Siberian is many things together. Is the morning wake up as the sun rises, is the goodbye when you are leaving the house and is the welcome when you return home after a tiring day at work.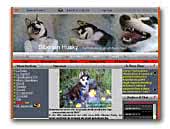 GrandeLupo
Allevamento Amatoriale Siberian Husky
Il sito offre informazioni vari sulla razza dello Siberian Husky, oltre che una accurata ricerca di tutte le legislazioni e normative sulla tutela e diritti degli animali.

Inoltre l'allevamento a conduzione familiare, non produce molte cucciolate in quanto unico motivo e scopo primario è quello di allevare cani sani, esenti da patologie genetiche, di alta qualitàe soprattutto oltre che belli anche buoni lavoratori.

GrandeLupo è anche Community Chat e Forum dove discutere degli amici a 4 zampe.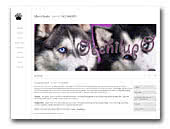 Occhilupo Siberian husky kennel
We are small Siberian Husky kennel in Estonia. Our kennel is located in suburbs of Estonian capital Tallinn.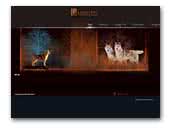 La Dam Latea FCI - Siberian Husky Kennela
We are happy to invite you to a new page of kennel La Dam latea FCI. We invite you to explore!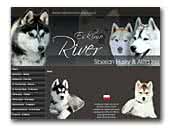 Eskimo River
Serdecznie witam na stronie Hodowli Eskimo River poświęconej wspaniałym psom zaprzęgowym Siberian Husky oraz japońskiej rasie Akita. Życzymy miłego ogladania.

Welcome to the website breed Eskimo River dedicated wonderful sled dogs Siberian Husky and japanese breed Akita. We wish a nice watching.

Herzlich Willkommen auf der Website Eskimo River,die sowohl den groSartigen Schlittenhunden Siberian Husky, als auch der japanischen Rasse Akita gewidmet ist. Wir wunschen euch viel SpaS beim anschauen.
Akita Inu