Siberian Husky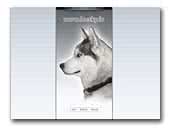 Baltic Amber - Siberians

Baltic Amber - Siberians for Sled & Show & LOVE

Only the best American and Canadian bloodlines and breeding program. We breed for quality not for quantity and blue eyes.

We guarantee that our huskies are not only show stars and 'couch potatoes', they can also pull a sled.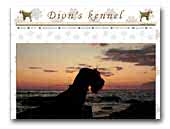 Dion's kennel
Welcome to Dion's kennel!
Irish Soft Coated Wheaten Terrier
Cesky Terrier

Arctic Snow Dream Siberians
Show quality Siberian huskies with excellent top Italian and American champion Bloodlines!

Description: Welcome to our kennel situated in Malta! It is run by me Antoine Sant and together with my family we worked to have excellent bloodlines from top kennels! We invite you to have a look at our site and our dogs! Thanks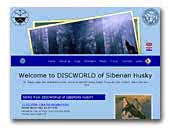 DISCWORLD
DISCWORLD F.C.I. 7/97
The World of Siberian Husky

A small kennel dedicated to producing healthy and happy dogs for show ring, work and play. Located in Zagreb, Croatia, Europe.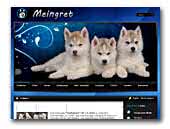 MeinGret kennel
In kennel "Meingret" to contain dogs of four breeds: the Mittelschnauzer, the Siberian Huskies, Tsvergshnautser, the West Highland White Terrier.

For today in nursery "Meingret" it is born more than 150 puppies who live as in Byelorussia, the CIS countries, Baltic, Europe, and in America. Pride of kennel are 14 dogs with a title of Interchempion, more than 40 dogs have titles of champions of 2 and more countries.
West Highland White Terrier
Schnauzer
Miniature Schnauzer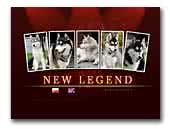 NEW LEGEND siberian husky
Polish siberian husky breeder NEW LEGEND.



Ice Blizzard kennel
"Ice Blizzard" siberian husky kennel. Belarus, Minsk. Muhlya Olga & Anna. Our dogs:
Husky Haven Grand Prix Show Man
Husky Haven Gabriella Evita First Lady
Imperial Angel Sadeckie Pieszczochy
William Wallace of Nordica
Bloods: Foxfire, Winterfrost, Kaila, Oumiak, Sibex, Arlington, Tullemore, Articlight.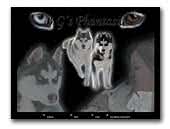 B.G's Phantasia
Siberian husky from Czech republic.

Sibiřský husky z České republiky.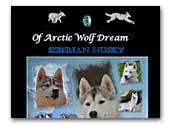 Of Arctic Wolf Dream
French siberian husky breeder.