Siberian Husky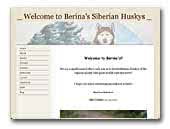 Berina's Siberian Huskys
We are a small kennel who's only aim is to breed Siberian Huskys of the highest quality with great health and character!!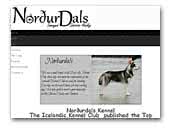 Norðurdals Siberian Husky and Samoyed
Norðurdals kennel is located in Stöðvarfjörður, Iceland. We have top quality FCI registered Siberian Huskies and Samoyed. Our dogs are family members. Our gool is to breed healthy, quality, sound, graceful and stunning dogs with outstanding temperaments that conform to the breed standard. Feel free to visit our site
Samoyed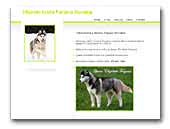 Forjana Slovakia siberian husky
We are a small siberian husky kennel in Slovakia, we have dogs for shows, sports and for pets.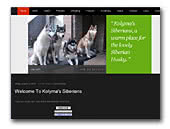 Kolyma's Siberians
We are a small kennel that want to start with breeding Siberian Huskies. Grown in family environment with a lovely character.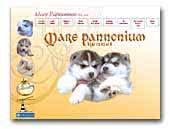 Mare Pannonium kennel FCI 4251
About siberian huskies, standard, dog shows, pupps and lot of Cats :)



Torquemada Kennel
Where the passion makes the difference...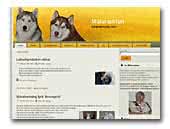 Múlaræktun Siberian Husky
We are small family kennel in the east part of Iceland. We only use first class dogs for our breeding. Our dogs are our best friends. There are only three huskies bred in Iceland that are Icelandic Champions and two of them are from Mula.

Our main interest is to breed dogs with excellent temperment and good working and family dogs. If they do well in shows it is only exra bonus. We are also on Facebook = Siberian Husky in Iceland.



Elevage Of The Indian Legend
Siberian Husky
La découverte d'une race, pour la passion d'une vie.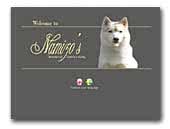 Namizo's Siberian Huskies
We are a small Family Kennel of Siberian Huskies in Sweden.We show and training our dogs. Visit our website to see our wonderful dogs and follow us to see whats next.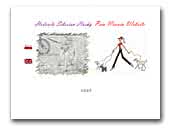 POLARCTICA
We are breeding from the hearth of Poland! Welcome to the HuskyZone! You will find information about POLARCTICA, a Siberian husky kennel located in Lodz, in the very heart of Poland.

What is Polarctica?
- a home kennel, where dogs are fully-fledged members of the family that share our home and are not locked away in pens, while puppies are raised at home and socialized from day one;
- a specialist kennel that specializes in only one breed of sled dogs, i.e. Siberian husky;
- an amateur kennel, which is our passion, not profession or source of income.

Our goal is to breed dogs according to the FCI standard so that they are later awarded at dog shows and become excellent sled dogs, i.e. dogs that want to compete in sled races and are anatomically and psychologically prepared to pull sleds.

We make sure that the dogs we breed are healthy and have an excellent exterior and mental condition, allowing them to prove their worth in different types of dog sled sports.

Husky is not the right dog for everyone. However, it fits my life perfectly.Husky is my choice for life.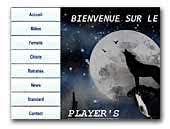 Player's Dream
Élevage de Sibérian Husky en France.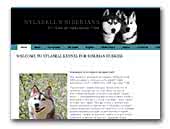 Nylabell kennel for Siberian Huskies
We are a small kennel situated in the capital of Bulgaria-Sofia, registered in FCI and Bulgarian Republican Federation of Cynology in 2009. We breed Siberian huskies with good temperament, show and work qualities.


« Prev 1 2 3 4 5 6 7 8 9 Next »