Siberian Husky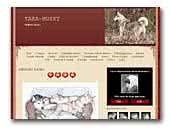 TARA-HUSKY
All about siberian husky, my dogs, info about litters, gallery. Welcome!
Bichon Frise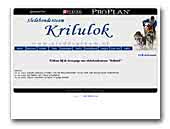 Krilulok siberian husky kennel
Siberian husky kennel en sleddogteam. From the netherlands. Races in Europe.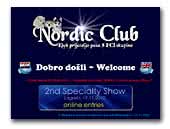 Nordic Club
Club friends dogs FCI Group 5 - Croatia, Zagreb.
Akita Inu
Chow Chow
Samoyed
German Spitz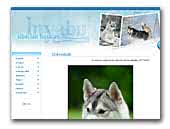 Inyabu
We are a small kennel - like every other responsible breeders - that our goal is to produce healthy puppies from great bloodlines with a great temperament. We will achieve our goal once we get our offspring to be as good as Inya... and when we make someone's dreams come true with an Inyabu Siberian Husky.

Have a nice time at our web site!
Nives and huskies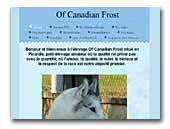 Of Canadian Frost
Elevage de siberian huskies
Bonjour et bienvenue à l'élevage Of Canadian Frost situé en Picardie, petit élevage amateur où la qualité ne prime pas avec la quantité, où l'amour, la qualité, le suivi, le sérieux et le respect de la race est notre objectif premier.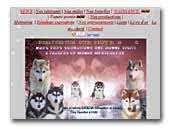 Of cold winter nights siberian husky
Breeder Siberian husky enthusiast for over 10 years! We invite you to discover this wonderful breed through our site. We produce some lines with excellent origins! For show, reproduction, work and company. Puppies available with parents eyes free, exempt displasia, PRA healthy, DNA...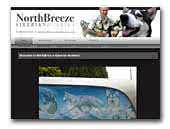 Northbreeze Siberian Huskies
We are a small Show Kennel located in Northern Ireland.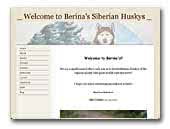 Berina's Siberian Huskys
We are a small kennel who's only aim is to breed Siberian Huskys of the highest quality with great health and character!!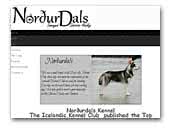 Norðurdals Siberian Husky and Samoyed
Norðurdals kennel is located in Stöðvarfjörður, Iceland. We have top quality FCI registered Siberian Huskies and Samoyed. Our dogs are family members. Our gool is to breed healthy, quality, sound, graceful and stunning dogs with outstanding temperaments that conform to the breed standard. Feel free to visit our site
Samoyed