Siberian Husky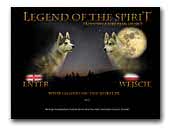 Legend of The Spirit
Legend of The Spirit - strona o pięknych psach siberian husky. Hodowla Siberian husky.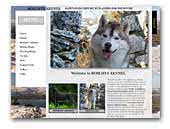 Roslieve Kennel
ROSLIEVE KENNEL Maintaining History by Planning For the Future

Welcome to ROSLIEVE KENNEL. We are situated in the outstanding Natural Beauty Landscape of ROSTREVOR, nestled in the Valley at the foot of the Mountains. We are a small Kennel dedicated to Showing and Breeding quality stock for Health, Soundness, Breed Type and Temperament. Each of these charactoristics are very important to us when breeding to try and give building blocks for a well balanced animal that will intergrate within a family home/environment. The two breeds close to my heart are the Labrador Retriever and the Siberian Husky. Puppies available from time to time. We breed only to have a youngster for showing. If you are interested in a puppy please contact us via our contact form and we can place you on our waiting list. All Enquiries Welcome.
Labrador Retriever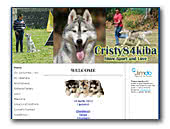 Cristy84kiba
High quality siberian huskies located in C/mare di stabia near naples in Italy. Our dogs are tested for hips and eyes and they are engaged also in sport activities and show. Came to visit us!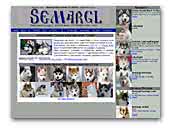 Semargl Siberians
SEMARGL Siberians - a small kennel in Russia to the breeding of show siberian husky. We are a RKF-FCI approoved kennel. We believe in strong, healthy and well balanced dogs. Our kennel is located in Kazan city, 800 km abroad Moscow.

Please visit our website!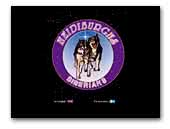 Heidiburghs Siberian's
Working siberian's with attitude.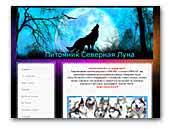 Severnaya Luna kennel
The offical kennel Severnaya Luna. FCI and IKU. Our breeds are Siberian Husky. Russia, Ryazan.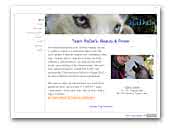 Team RaDai's -Beauty & Power
Working dog is only dog. Siberianhusky Kennel in Finland.
Australian Cattle Dog

Jennin Lauman kennel
Racing Siberian Husky kennel in South-Western An hour driving from the capital Helsinki. Also small scale breeding of White Swiss Shepherd and solid black Long Haired German Shepherd.
Siberian Husky
German Shepherd Dog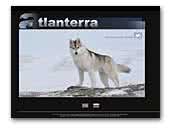 ATLANTERRA Siberians Kennel
ATLANTERRA SIBERIANS it's small home FCI Siberian Husky kennel.Creating the base for the future work with breed in 2008-2009 Atlanterra Siberians imported the dogs of outstanding lines from show kennels SA and Canada. Vision of an ideal Siberian Atlanterra kennel share with a lot of breeders in Russia, Europe and all the World.

First of all kennel appreciate in this breed the native beauty and graceful movement that does the best representatives of this breed great shows-dogs. Basic of Atlanterra is show winners in Russia and Europe, Multi winners Best Ib Group, Best In Show in puppies and in adult competition. The first young Atlanterra Siberians generation has started on shows from top results across all Russia, repeatedly winning Best In Shoa Baby and Best In Show Puppy, Best In Show Junior, Best In Show. All dogs and puppies Atlanterra Siberians is full members of family and lives only in house. At the moment kennel located is in Yuzhno-Sakhalinsk city, Sakhalin Island, Russia in clear ecologic mountain zone.


« Prev 1 2 3 4 5 6 7 8 9 Next »