Siberian Husky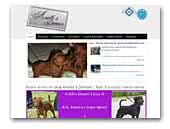 Aarielle's Demon Zwergpinscher
and Siberian Husky Kennel
Italian Breeder of Zwergpinscher and Siberian Husky.
Miniature Pinscher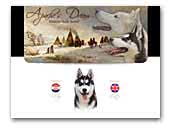 Apache's Dream kennel
Our kennel Apache's Dream is registrated in 2013, in Croatia. We started with one female (our first siberian) HONEY LUNA SIBERIAN NIGHT STAR.

On the site you can find information about our huskies, shows and breeding plans, as about avaliable puppies. At the moment we have 2 siberian huskies, Luna and Max. I hope that you will enjoy at our website and our huskies, and that you will try to experiance ''husky love''.
Boško & family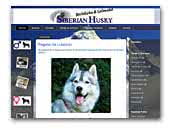 Bichiloba & Lobezno Siberian Husky
Somos unos amantes de los animales y en especial de la de Raza Siberian Husky. Desde nuestro criadero de Valladolid, intentamos día a día hacer felices a nuestros siberianos y mejorar, en lo posible la raza con ejemplares correctos, cariñosos y equilibrados. Disponemos de formación en neonatología, adiestramiento, educación, comisariado de ring, mushing, fertilidad en machos, nutrición, gestación, etc. Además somos socios de la RSCE, de la Asociación de Mushers, y participamos activamente en talleres infantiles para el fomento de la raza Siberian Husky y la iniciación al mushing.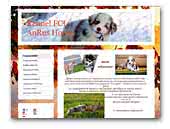 AnRus House
Siberian Husky and Australian Shepherd
kennel Siberian Husky and Australian Shepherd Belarus Vitebsk.
Australian Shepherd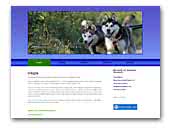 Beauty of Siberia Kennel
Siberian husky kennel from Slovakia. We are small family kennel, registered since August 2013. We want breed healthy dogs with amazing character, corresponding to the standards of the breed. For more information visit our website!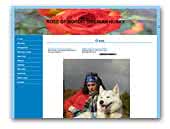 Rose of Nordic
Sme malá chovateľská stanica s veľkým srdcom. Všetci naši psi sú členovia rodiny. Vítame Vás na našej webovej stranke.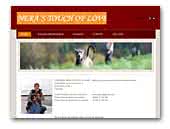 Nera's touch of love
FCI Kennel NERA'S TOUCH OF LOVE italian greyhounds and siberian huskys breeder...
Italian Greyhound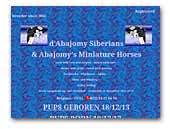 d'Abajomy Siberians
Belgian breeder of quality pure bred siberian huskies, for show or sledding or as pet.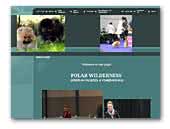 Polar Wilderness Siberians & Pomeranians
FCI Breeder since 2000. Healthy Siberians & Pomeranians for Show, Sport and as pets for loving homes. Please contact us for more informations.
Pomeranian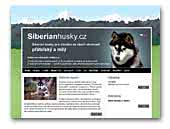 Jednicka Siberian husky
Siberian husky kennel from heart of Czech republic. We are family kennel living with siberians since 1989 and so we are the one of the oldiest kennels of northern breeds in Czech republic.

We are not so big kennel, we prefer personal access to every dog. We want to breed healthy dogs with amazing character, corresponding to the standards of the breed. For more information please visit our website.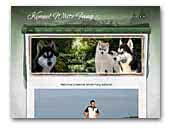 White Fang
Little Siberian Husky kennel in Estonia.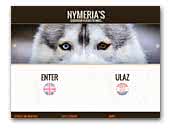 Nymeria's kennel
We are small show kennel which main point is to breed healthy show Siberians and happy pets for each family!


« Prev 1 2 3 4 5 6 7 8 9 Next »