Siberian Husky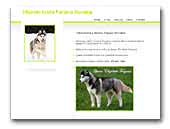 Forjana Slovakia siberian husky
We are a small siberian husky kennel in Slovakia, we have dogs for shows, sports and for pets.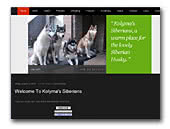 Kolyma's Siberians
We are a small kennel that want to start with breeding Siberian Huskies. Grown in family environment with a lovely character.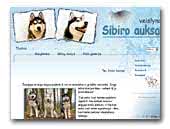 Sibiro Auksas - Siberian Husky kennel
We can recognize our friend by a firm muzzle and a strict flea- collar. If you keep your dog in leash - do not expect affection.

The one who says that you cannot buy bliss has never possessed a little puppy and the one who says that happiness exists- knows that it laughs by wagging its tail.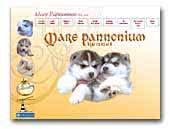 Mare Pannonium kennel FCI 4251
About siberian huskies, standard, dog shows, pupps and lot of Cats :)



Torquemada Kennel
Where the passion makes the difference...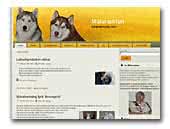 Múlaræktun Siberian Husky
We are small family kennel in the east part of Iceland. We only use first class dogs for our breeding. Our dogs are our best friends. There are only three huskies bred in Iceland that are Icelandic Champions and two of them are from Mula.

Our main interest is to breed dogs with excellent temperment and good working and family dogs. If they do well in shows it is only exra bonus. We are also on Facebook = Siberian Husky in Iceland.



Elevage Of The Indian Legend
Siberian Husky
La découverte d'une race, pour la passion d'une vie.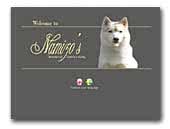 Namizo's Siberian Huskies
We are a small Family Kennel of Siberian Huskies in Sweden.We show and training our dogs. Visit our website to see our wonderful dogs and follow us to see whats next.



SIBERIAN QUEEN
Siberian & Norrbottenspets
Siberian & Norrbottenspets de alta calidad. Criados en familia. Saludables, felices, afectuosos, hermosos... Criamos Calidad, no cantidad. Sementales disponibles. Cachorros ocasionalmente. Les invitamos a conocernos...

High quality Siberian and Norbottenspets, home breeding. Healthy, happy, affectionate, beautiful... We breed quality not quantity. Available stud dogs.Occasionally avalailable puppies. We invite you to meet us...
Norrbottenspets