Siberian Husky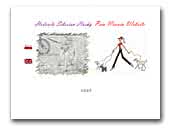 POLARCTICA
We are breeding from the hearth of Poland! Welcome to the HuskyZone! You will find information about POLARCTICA, a Siberian husky kennel located in Lodz, in the very heart of Poland.

What is Polarctica?
- a home kennel, where dogs are fully-fledged members of the family that share our home and are not locked away in pens, while puppies are raised at home and socialized from day one;
- a specialist kennel that specializes in only one breed of sled dogs, i.e. Siberian husky;
- an amateur kennel, which is our passion, not profession or source of income.

Our goal is to breed dogs according to the FCI standard so that they are later awarded at dog shows and become excellent sled dogs, i.e. dogs that want to compete in sled races and are anatomically and psychologically prepared to pull sleds.

We make sure that the dogs we breed are healthy and have an excellent exterior and mental condition, allowing them to prove their worth in different types of dog sled sports.

Husky is not the right dog for everyone. However, it fits my life perfectly.Husky is my choice for life.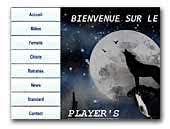 Player's Dream
Élevage de Sibérian Husky en France.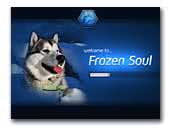 Frozen Soul Kennel - Alaskan Malamute
An Alaskan Malamute & Siberian Husky Kennel located in Romania.
Alaskan Malamute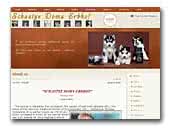 kennel SCHASTYE DOMA ERBHOF
The kennel is based by the cynologist, the expert of national category UKU, the Head of the Vinnitsa  Regional Center of Dog breeding UKU – Grebenyuk Oksana Valerevna. It is earlier known as «Hi King's GOV» (is based in 1991).In our kennel there are such breeds as West Highland White Terrier, the Yorkshire Terrier, the Giant Schnauzer, Siberian Husky and Mineature Schnauzer.

Dogs from our kennel live in Ukraine, Belarus, Hungary, Germany, Denmark, Italy, Moldova, UAE, Russia, Montenegro ...

We give a great attention not only to the exterier, but to training and socialisation of our dogs. Siberian husky live in our kennel not so long (since 2006), but I hope as with this breed we will achieve the same successes as well as with other breeds of our kennel.

As we will aspire to qualitative cultivation of these breeds (puppies with excellent mentality, temperament, socialisation and an ex-terrier).
West Highland White Terrier
Yorkshire Terrier
Giant Schnauzer
Miniature Schnauzer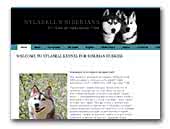 Nylabell kennel for Siberian Huskies
We are a small kennel situated in the capital of Bulgaria-Sofia, registered in FCI and Bulgarian Republican Federation of Cynology in 2009. We breed Siberian huskies with good temperament, show and work qualities.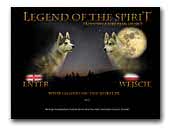 Legend of The Spirit
Legend of The Spirit - strona o pięknych psach siberian husky. Hodowla Siberian husky.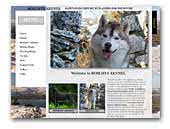 Roslieve Kennel
ROSLIEVE KENNEL Maintaining History by Planning For the Future

Welcome to ROSLIEVE KENNEL. We are situated in the outstanding Natural Beauty Landscape of ROSTREVOR, nestled in the Valley at the foot of the Mountains. We are a small Kennel dedicated to Showing and Breeding quality stock for Health, Soundness, Breed Type and Temperament. Each of these charactoristics are very important to us when breeding to try and give building blocks for a well balanced animal that will intergrate within a family home/environment. The two breeds close to my heart are the Labrador Retriever and the Siberian Husky. Puppies available from time to time. We breed only to have a youngster for showing. If you are interested in a puppy please contact us via our contact form and we can place you on our waiting list. All Enquiries Welcome.
Labrador Retriever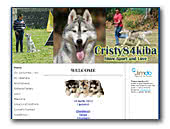 Cristy84kiba
High quality siberian huskies located in C/mare di stabia near naples in Italy. Our dogs are tested for hips and eyes and they are engaged also in sport activities and show. Came to visit us!