Staffordshire Bull Terrier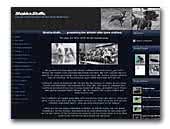 Shakka-Staffs
We prefere the olde tyme (old time) staffordshire bull terrier, pre 1935 before the kennel club changed the breed standard. We still support the K.C and all our dogs are kennel club registered stock. We prefere a more athletic type of stafford, fit for purpose, agile taller muscular and not fat.

Stafford's need stimulation. We do this by taking part in shows across Kent, Surrey and hopefully international this year. We take part in competitions involving weightpulling, lure racing, long/high jump, speedpulling, A-frame and agility amongst other things. We do country fair's, dog show's and other events too.

Our Staffords are happy dogs who love everything they take part in. They are great family dogs also. We keep them very active. They are great with people children and other dog's. They are very much part of the family.

There are far too many unwanted staffords in the UK today. Far too many breeding's for the money. Any breeding (if any) advertized on this page will be for the better of the breed in our opinion, taking things back to how they used to be. Fit not Fat dogs.(only our opinion).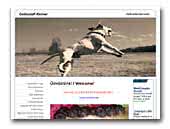 Celticstaff Kennel
Staffies from Hungary.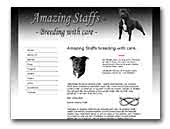 Amazing Staffs
Amazing Staffs Breeding with Care

Description: Welcome at Amazing Staffs. Please visit our website to see further about our dogs and us. Owner of Ut Pictura Daffodil Yellow, Janeiro Amazing Slade Czech and more.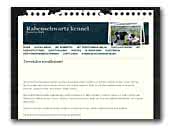 Kennel Rabenschwartz
A small home kennel breeding Jackrussellterriers and Staffordshirebullterriers in family surroundings. Puppies occasionally available for good, loving homes. Also males available for approven females.

Homebased breeding with big heart! More details you can find on our web-site.
Jack Russell Terrier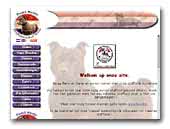 Dutch Mystic
Staffordshire Bull Terrier Kennel
Dutch Mystic is a small Staffordshire Bull Terrier Kennel from the Netherlands. We invite you to visit our website and enjoy our dogs as much as we do.

Kind Regards
Berry and Gerie



D'SPAIN FUEGO NEGRO Staffords
Breeders of Staffordshire Bull Terrier in Spain since 1996. High Quality.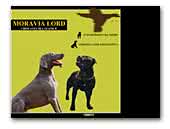 kennel MORAVIA LORD
Stafford Kennel in CZ 2012 - kennel Moravia Lord - 7. place (from 88)! (only 6 litters in our kennel, only 5 dogs on shows in CZ!).


« Prev 1 2 3 4 5 6 7 8 9 10 11 12 Next »