Staffordshire Bull Terrier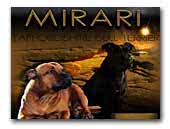 MirariStaff - Breeder of SBT
We are a family located in a small municipality right outside Kristiansand in the south coast of Norway.

Occasionally we will be breeding a litter, and a lot of serious thoughts and consideration will be put into this. We believe in quality before quantity and therefore our aim in our breeding program is to improve and carry on the type that is good for the breed along with good temperament, and last but not least, raise healthy puppies both mentally and physically, All our dogs and those we choose to sire our litters will be guarantied free of L2-HGA and HC.

Each breeding is carefully planned. We take type into consideration, study bloodlines and pedigrees and select carefully those dogs who will compliment our bitches.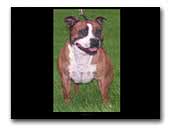 Staffords Of Sephiroth
Staffordshire Bull Terrier hobbykennel in Belgium. Breeding on the best UK bloodlines. Parents Health and Parent DNA tested.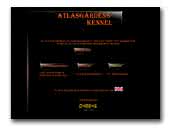 Atlasgårdens Kennel
Uppfödning av Rottweiler & Staffordshire Bullterrier i hemmiljö.
Rottweiler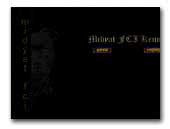 Midyat FCI Kennel
Midyat FCI is the breeding of dogs registered with the Kennel Club in Poland.

From the very beginning we are bound to the bull type terriers. Our dogs live with us at home, we are not a pen breeding. We want to keep dogs healthy - both physically and mentally, in order to bring satisfaction to their new owners.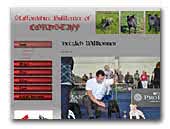 OF LORDSTAFF Staffordshire Bullterrier
Herzlich Willkommen auf unserer Homepage. Wir züchten Staffordshire Bullterrier. Hobby Zuchtstätte in Austria (ÖKV/FCI) Bei Interesse an einem Welpen nehmen sie bitte rechtzeitig Kontakt zu uns auf.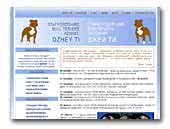 Dzhey Ti kennel
We do not pursue quantity - We Prefer Quality!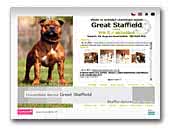 Great Staffield
Welcome to the website of Staffordshire Bull Terrier kennel in the Czech republic :-)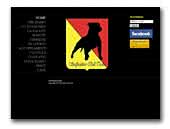 Allambra Staffords
Allevamento dello staffordshire bull terrier, selezione incentrata sulla salute, carattere e tipicità dei soggetti.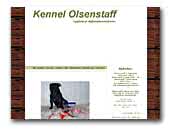 Olsenstaff
SBT breeder inn Norway.


« Prev 1 2 3 4 5 6 7 8 9 10 11 12 Next »