Staffordshire Bull Terrier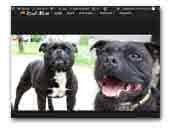 Eastbull Staffords
We breed Staffordshire Bull Terrier in the VDH / GBF.

Our dogs live with us in a house with a huge garden. Puppies grow up very familary with children and are well shaped. The puppies are examined by a veterinarian, dewormed 3 times, chipped, receive an EU passport and a VDH / FCI pedigree.

We give our puppies only in loving and responsible hands. Furthermore, we are of course always available to our puppy owners with advice and assistance.

For further information please visit our website.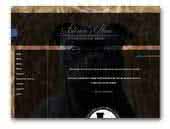 Asterion's Shine
Kennel in the heart of Europe, In Hungary, breeding Staffordshire bull terrier since 2010.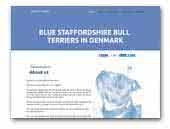 bluestafford.dk
Hi we are a family that love our Staffords , we recently moved to Denmark.
« Prev 1 2 3 4 5 6 7 8 9 10 11 12