Weimaraner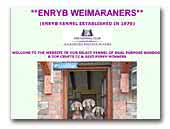 ENRYB Weimaraners
Weimaraners - We are a select kennel producing sound quality dual-purpose weimaraners for the showring and for working homes.



HOLLIESEAST Weimaraner
Kennel Club Accredited Breeder of Weimaraner in UK

HOLLIESEAST is a small select Kennel - Breeding Dual purpose Weimaraner's for over 35 years. European Multi-Champion progeny and 'World Dog Show' winners from our breeding Bitches. Carefully reared, homebred puppies occasionally available to the right homes.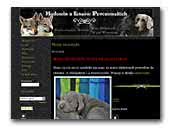 Hodowla z Lasow Preczowskich
Site devoted to three breeds of dogs breeding, Weimaraner, Czechoslovakian Wolfdog, Thai Ridgeback. Our dogs win high marks for exhibitions. We are inviting cordially.
Czeslovakian Wolfdog
Thai Ridgeback Dog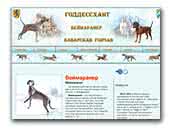 ГОДДЕССХАНТ
Веймаранер - Баварская гончая
On our site you will get acquainted with very rare breeds of dogs, Weimaraner and the Bavarian hound. You'll find out about their breed characteristics, the nature, conditions of detention and training.

See many photos of Weimaraner and bavarian hound. Be able to choose and buy the best puppy Weimaraner or bavarian hound. You will get acquainted with the exhibition successes of our dogs.
Bavarian Mountain Scenthound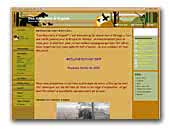 DES GUERRIERS D'ARGENT
Elevage exclusif de weimaraners, origines internationales travail et beauté, reproducteurs exempts de dysplasie, nombreux champions au pédigrée, chiots élevés en famille, étalons champions disponibles pour saillies, meilleur élevage français 2009.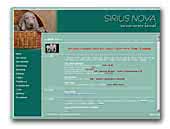 Sirius Nova
Dual purpose weimaraners, imports UK and USA, puppies lives all around the world, Junior EuroWinners, MultiCh., etc.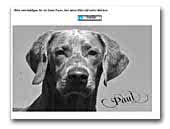 weimaraner-deckruede.com
Gesund, charakterstark und Familienhund

Paul ist ein eingetragener, zugelassener und prämierter Deckrüde. Er steht für gesunde Hündinnen, nach Absprache zum Decken zur Verfügung.


Zuchtbuchnummer: BRV 9-0923030
Geworfen: 27.10.2008
Chip: 2798510267031
Farbe: Silbergrau
Größe: 65 cm
DNA - Hinterlegt Nummer: 09-14105
PRA - Gentest N / N = frei
CEA - Befund frei
RD - Befund frei
PHTVL - Befund frei
PHPV - Befund frei
Katarakt Befund frei
PL - Befund 0/0 = frei
HD - Befund frei
OCD - Befund frei
ED - Befund frei
ZZP - Befund vorzüglich
Gebiß - Schere und vollzahnig
Wesen - frei und offen

Über einen Besuch unserer Homepage freuen wir uns.
Grüße von Beate und Paul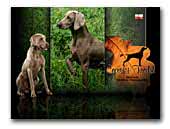 Carski Trakt Kennel FCI
Hodowla Wyżłów Weimarskich Carski Trakt.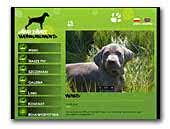 Alive Silver
Welcome to Alive Silver. We have a breeding kennel in Poland and we would like to say hello to all eurobreeder users. If you'd like to get more info about me and my dogs browse ...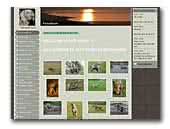 Hot Shoot's Weimaraner
Hot Shoot's is a breed of hunting lines.

The most winning dog in Denmark ever - many year winner - hunting/showChampions is from kennel Hot Shoot's. The breed is based on the best bloodlines - healthy - HD free in generations - all round dogs and also nice exterior. Puppies are born in the house - introduced to wild game, water if it is summer, with trips to beaches and forests and is familiar with driving. Furthermore, together with the family dogs - and they will be intruced to many visitors.

We breed once a year and reservation is possibel.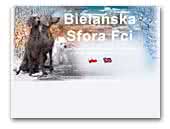 Bielańska Sfora FCI
Hodowla Psów Rasowych Bielańska Sfora FCI Wyżeł Weimarski Krótkowłosy, Cairn Terrier i West Highland White Terrier.
Cairn Terrier
West Highland White Terrier