Weimaraner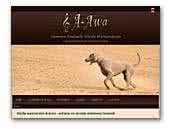 A-Awa - Household weimaraners' breeding
Weimaraners in A-Awa breeding which has more than 10 years of experience. You can find information about our dogs, puppies, achievements, pedigrees, gallery and photos.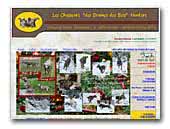 Les Chasseurs des Brumes des Bois Hunters
Weimaraners, Whirehaired Pointing Griffons & English Pointers

Dogs breeding "des Brumes des Bois" is a small familly breeding specialized in Weimaraner (short hair since 1997) and Whirehaired Pointing Griffon (Since 2010). The dogs are essentially selected for hunting and work as well as beauty.

Our dogs comes from work and beauty lines : talrous dogs awarded in Beauty Shows (several multiple champions) + all our dogs are awarded in Open Field-Trials & working proofs. We are the only breeding in Belgium that can propose real dual dogs at that level (best breeding in weimaraners for many years in open FT (the most difficult ones in comparison to the amateurs FT), as good as beautiful.

The parents are choosen for their aptitudes to work and to hunt as well as their esthetic qualities and their very balanced characters.
French wire-haired Korthals Pointing Griffon
English Pointer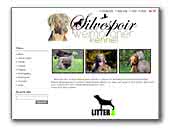 Silvespoir
Silvespoir is a small Weimaraner kennel in the heart of Europe - the Czech Republic. Our breeding is focused on the dual purpose Weimaraner - show and working dogs. We will be glad when you visit our web site, where you can read all about our dogs and puppies from foreign connections, we are planning this year.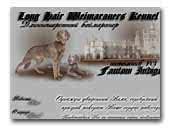 Fantom Indigo
Long Hair Weimaraner Kennel
Welcome to our FCI kennel "Fantom indigo" website!

We are from Russia. In our kennel we have long-haired and short-haired weimaraners. Our breeding is focused on the universality of weimaraner. We breed dogs for shows, sports and hunting.

On our website you can find many photos and useful information about this wonderful breed and also our achievements in shows and hunting. Here you may choose yourself a puppy.

We invite all weimaraner breeders to communicate via e-mail and breed their dogs with bitches from Russia. In Russia we don't have many weimaraners yet and we are going to make our dogs better.

We will be happy to contact you.



Artù Weimaraner
Ci presentiamo, siamo Michela e Marco proprietari di Artù, abbiamo scelto questa razza per la sua eccezionale bellezza estetica ma anche per le sue qualità venatorie. Cosi per gioco ci siamo presentati ai Showdog ottenendo ottimi risultati. Ora, siamo solo agli inizi, ma ci auspichiamo un futuro pieno di soddisfazioni.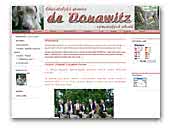 de Donawitz Weimaraner kennel
Weimaraner for show and hunt. Breeding With Love...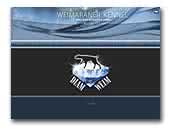 of Diam Weim Weimaraner kennel
of Diam Weim Weimaraner kennel - "Breeding dogs for living"

Our kennel, located in Czech Republic, is focused on breeding Dual Purpose Weimaraners. Our dogs are our passion. They are our loving family members. They excell in both - show+work. We do not breed for quantity, but for quality. Not frequntly. Always with love and best care. Our little diamonds avaiable only for the best homes.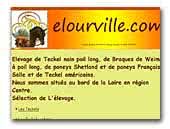 elourville.com
Petit élevage familial de Braques de Weimar à poil long et Teckels à poil long. Nos chiens chassent et font des concours de beauté. une portée par an de Braque de weimar.
Dachshund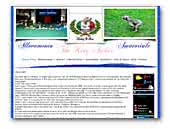 The King Arthur Weimaraner
Allevamento Amatoriale Weimaraner Hunting and Show.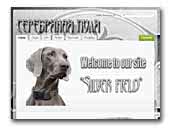 Серебряная пуля - Silver Bullet
The kennel "Serebrynaya pulya" specializes on hunting breeds of dogs. The first dog of this kennel is Weimaraner or a SILVER GHOST. Now in Russia the most popular dogs from continental gun breeds are such as Kurtzhaar and Drathaar, however a Weimaranerunfairly forgotten is becoming popular exactly in a class of hunting dogs. Although this breed seems to be very frail, it combines power and speed, lightning reaction and extraordinary intellect, not for nothing Weimaraner is considered to be an aristocratic dog. It is like Rolls-Royce of the dog world (The first car of Rolls-Royce has appeared in 1907.It has received the name of Silver Ghost for a beautiful silver body).

We are glad to welcome you on our site and we hope that your interest to Weimaraner will outgrow in something more.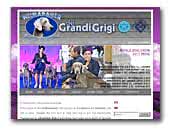 DEI GRANDI GRIGI Kennel
"DEI GRANDI GRIGI KENNEL" is the most important breeding for qualifications and achievements and one of the first, in Italy, to select Weimaraner.

Our dogs are selected from 1998 in beauty and character, we choose only the best blood lines, and our reproductors are hipscored.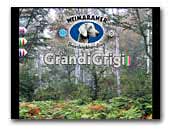 DEI GRANDI GRIGI weimaraner
Allevamento Weimaraner DEI GRANDI GRIGI/ Weimaraner Dei Grangi Grigi Kennel (Arezzo - ITA)

Bellissimi cuccioli di weimaraner disponibili / Beautiful weimaraner puppies available

Alta genealogia con genitori esenti da displasia / High parents gealogy without genetic problem

Visita il nostro allevamento / Visit our breeding ...