Weimaraner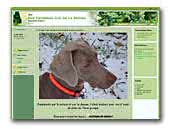 Elevage Des Fantômes Gris de la Sélune
Elevage familial de braque de weimar tous inscrits au LOF. Situé en Basse Normandie non loin du Mont Saint Michel.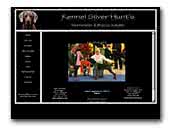 Silver Hunt's kennel
Breeder of Weimaraner and Bracco Italiano.
Italian Pointing Dog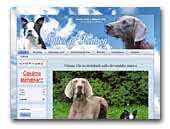 Gates of Heaven
We are small weimaraner and boston terrier kennel. We want bring a new bloodline to Czech republic.
Boston Terrier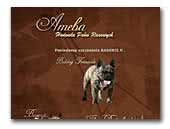 Breeder AMEBA
AMEBA is Polish kennel specialized in French Bulldog,Basenji,Thai Ridgeback and Weimaraner. News, our dogs, photos, shows, litters and puppies. Your always welcome to contact us for about our dogs.
French Bulldog
Basenji
Thai Ridgeback Dog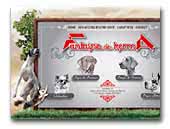 FANTAISIE DE KERMA
FANTAISIE DE KERMA is a small family breeding. We try hard to make a work of beautiful quality, all this in the respect for our dogs to whom we grant many attentions.

Des Dogue allemand de très belle qualité. Comme toutes les races que nous élevons nous ne cherchons pas la facilité mais la qualité dans la sélection de nos chiens.
Dogue de Bordeaux
Great Dane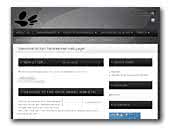 Kan Trace kennel
Kan Trace kennel is home of European and World winners. Home of BIS, BISS winners and multi champions. We are breeding Weimaraners, PBGV`s, Dachshunds SS and Lagotto Romagnolo.
Petit Basset griffon vendéen
Dachshund
Romagna Water Dog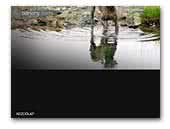 Barsony Barka Weimaraner Kennel
German bloodline dogs with excellent working performance and temperament, wonderful character and appearance - hunting, show and family life purposes.

Puppies available occasionally. More details available on our website.



Aisidora's Dream
Our little page about the Weimaraner Our kennelis the first in Belarus Weimaraner breeder. Welcome! We are glad to new acquaintances and communicate!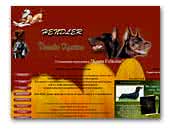 Kosta Felicitas
We have been breeding standard and miniature dachshunds kurzhaar professionally. You can to buy puppies for show, breeding and pet in our kennel sometimes. We devote special attention to good health, well-balanced mind and excellent temperament dogs for breeding.

Our kennel is actively developing. We have great expectations for completion of our young. New lines of kennel - Weimaraner, Collie rough, Sheltie. On the site you will find information of pedigree, show career of our dogs, current and planned litters. We are open for communication and look forward to all!
Dachshund
Collie Rough
Shetland Sheepdog

BELFEGORUS
Welcome at our website of weimaraners kennel Belfegorus ! Weimaraner - is the excellent companion, the worthy hunter and best friend for family. We will be glad to communicate and new friends.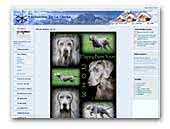 Edelweims de la Clarée Weimaraners
House of Champions, show champions, work champions, our goal in breeding is to produce hunting weimaraners with great conformation and nice character.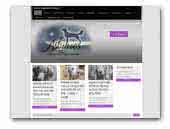 Astraios Longhaired Weimaraners
Astraios Longhaired Weimaraners is home to versatile Longhaired Weimaraners who both work and show but are first and foremost much loved pets.

We rarely breed as we believe in quality not quantity. We put time into researching the right stud dog for the right bitch with the aim of producing sound temperaments and creating happy, bidable dogs with character.

All our dogs are BVA hip scored.