Weimaraner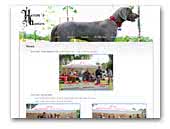 Heron's Hunters Kennel
Weimaraner and Hungarian Vizsla accredited kennel with very good show lines, breeding out of love and passion for dogs,selected for beauty, hunting, character and health. Heron's Hunters is a family owned and operated kennel.
Hungarian Vizsla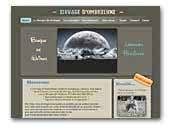 Élevage D'OMBRELUNE Weimaraner
OMBRELUNE Kennel is a small family located in Southwestern France, near Bergerac. Our biches, tested for HB, come from very good purpose (show and working) bloodlines.

Sires are carefully selected for both show and hunting aptitudes together with balanced character. Puppy coming from our kennel are born at home, well socialised and are good natured. They come from the best hunting bloddlines...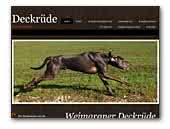 weimaraner-deckruede.net
Elegant young male with a stretched head high an attached ears, Raptor eye, scissor bite, correct legs, correct movement. Very strong character, fearless, water joyfully very socialized and docile. Location: Germany/Bavaria. Registrated at EKU (European Canine Unsion).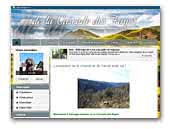 de La Cascade des Fayes Weimaraner
Pour Le Meilleur, Rien que le Meilleur... For The Best, Forever the best in the field... Le meilleur des origines françaises complétée avec l'apport de sang américain (Mojo's Vini vidi vicci).
Bruno Jura Hound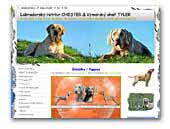 CIB CIE MultiCH MultiJCH
Caramel Love de Donawitz
Stud Dog - Shows: International Beauty Champion C.I.B. International Show Champion C.I.E. Champion of Czech Republic Champion of Slovakia Champion of Poland Champion of Hungary Champion of Slovenia Champion of Serbia Champion of Romania Junior Champion of Czech Republic Junior Champion of Slovakia Junior Champion of Hungary Candidate of Champion Germany Candidate of Champion ČMKU Candidate of Grand Champion Romania Candidate of Grand Champion Slovakia Candidate of Grand Champion Czech Republic Club Winner, Hungarian Derby Winner, Victory Junior Winner, Best of King Junior, Winner of Dětřichov, Grand Prix Slovakia Winner, German Winner, National Winter, Regional winner Best In Show at regional show (CZ) Best In Show at weimaraner club show (SK) Best In Show working dog (PL) Best In Show male Multi Best In Group Multi Best Of Breed

Hunting: Autumn (field) exam - I. price, 277 points/300 Special water exam - I. price, 95 points/100 Forest exam - I. price, 240 points/240 - Winner Of Exam! Birth: 31. 8. 2010 complete teeth, scissor bite, no white marks 66 cm, 37 kg HD A/A, ED 0/0 Father: CH Sireva Minstergate Paganini JW (GB) Mother: C.I.B., C.I.E., GrandCH, MultiCH., Jch. Eternal Vision At Sirius Nova "U" (CZ).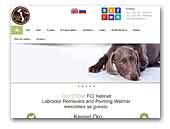 'Oro D'Etna' Kennel of Labrador Retriever and Weimar Pointers
Good Afternoon! My name is Leonova Oksana and I'm glad to welcome you to the site of my kennel. I am engaged in dogs more than 14 years.

In course of time I understood the breed and the goals I set myself to improve the breed and to popularize it. So, in 2011 the Kennel of Labrador Retriever and Weimar Pointers «Oro D'Etna» was registered in International Canine Federation (FCI).
Labrador Retriever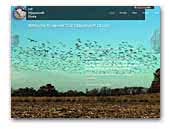 Od Stjepanovih Dvora
We are small kennel located in Slavonija, Croatia, Dogs are our passion, love and life. Feel free to contact us if you have any question.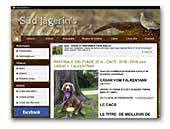 Süd Jägerin's
Hunting & Show weimaraners langhaar. BISS Cäsar vom Falkentann.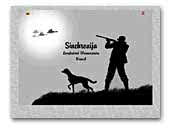 Sinchronija
Longhaired weimaraner kennel
Our kennel main aim is to breed healthy puppies with the highest quality bloodlineslines for shows, hunting, home. Dogs of our kennel are multi-champions, are working and are fantastic companions.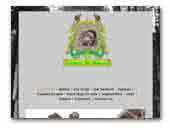 Lischnitz De Boheme Kennel
We are the Kennel of gun dogs with long term experiences. Mostly we breed Longhaired Weimaraners. Our dogs are Champions with lot of titles from dog shows and actively used for hunting. Some of our dogs are also used as rescue dogs or for canistherapy. Feel free to contact us for puppy pre-reservations.
Slovakian Roughhaired Pointer
Shorthaired Hungarian Vizsla