West Highland White Terrier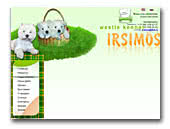 IRSIMOS Westie kennel
West Highland White Terrier Kennel in Ukraine.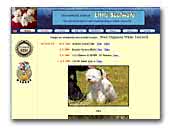 Little Soulmate - WHWT
Our kennel of West Highland White terriers is in the Czech Republic. You can find a lot of information about our females, photos of our westies and video, puppies and dog shows.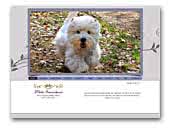 White Snowshoes
West Highland White Terrier
White Snowshoes West Highland White Terrier Kennel from Germany. Loving family Breeding of West Highland White Terriers in KFT/VDH/FCI. At times, I have to place puppies out of excellent matings to lovers of this breed.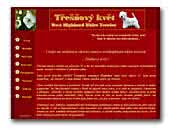 Třešňový květ - WHWT
This kennel was founded in 70's last century and it si one of the oldest in the Czech Republic. You can find a lot of information about our westies, photos and dog shows.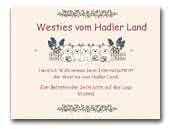 Westies vom Hadler Land
Lovely and familiar breed of West Highland White Terrier in Northern-Germany. In Cooperation with VDH and KfT (Germany)/FCI.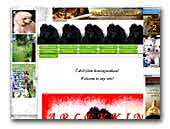 ARLEKKINO Master Breeder
Breeding white, black toy and dwarf poodles, yorkshire terrier and west highland white terrier. Occasionally we have puppies. We want to find the right homes for our puppies to be your companion.

You can inquire by email. I invite you to visit my web page!
Poodle
Yorkshire Terrier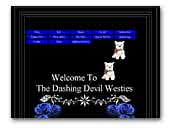 'The Dashing Devil's'
Welcome to The Dashing Devil's West Highland White Terrier webpages We are a small home kennel from the Netherlands. Breeding seldom high quality puppies with exceptional quality look, temperament and health.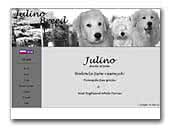 Julino Breed
Great Pyrenees & West Highland White Terrier from Poland.
Pyrenean Mountain Dog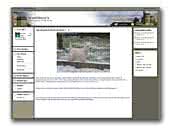 Westibery's Westie
My husband and I met in June 1998, near the WHWT show ring at The Longchamp French Championship show. We were both owner of a white little clown and had a passion for shows and breeding.

Our love and dog-lover passion joined us for life.

We then bought two very beautiful bitches having great English origins ; they are now multi-champions and are the foundations of our breeding. They have been mated to great champions with complementary qualities.

It was our choice to begin our breeding with two beautiful bitches having such pedigrees.

We are so sad to see so much WHWT who have no resemblance to the breed (soft ears, curled and soft coat, dogs looking like a basset-hound, bad temperament...) that we decided to have pure-bred westies perfectly socialised.

Our dogs' owners often mention that their dog attracts the attention and compliments of the passers-by.

Our customers are hard to please and well informed on the breed. They want a pure- bred dog looking like the photographs in the magazines.

We have few litters but we are very selective with the origins and qualities of the chosen male. As already mentioned his qualities must be complementary to our bitch.

We go abroad, if necessary, to choose the future "daddy" of our puppies because the chosen male, and not another one, has potential.

Our dogs live with us in the house. For a good socialisation, the puppies stay with adults till 10 weeks. They are accustomed to the life-house (vacuum cleaner, phone, TV, various noises) ; they are afraid of nothing when they leave us.

We follow our puppies up, always ready to give some hints ; we want to keep in touch with our dogs' owners.

All our dogs are fed with raw meet (B.A.R.F.) which makes them healthy.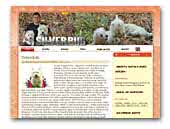 Silverbug Westie kennel
We started with westies at 1997. 15 years of companionship with this lovely breed! We are located in Serbia, trying to breed healthy and happy westies, for pleasure and joy of our customers.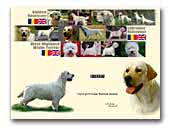 CLEAR PASSION Kennel
We are a small kennel with the goal of improving our breeding program with each litter.We are involved in the dog world, showing and breeding since 2002. Our kennel name was established and is recognised by FCI since 2007. We are breeding high quallity Labrador Retriever, Golden Retriever, and West Highland White Terriers.
Labrador Retriever
Golden Retriever
« Previous 1 2 3 4 5 6 7 8 Next »