West Highland White Terrier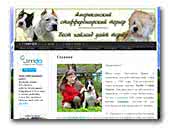 serenada.jimdo.com
Welcome to my site! I have been breeding show quality american staffordshire terrier and west highland white terrier. Take a look at my beloved dogs, maybe you will find here your future puppy!
American Staffordshire Terrier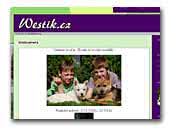 Westik.cz
All about our terries.
Norwich Terrier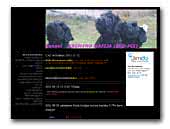 Kasmyro Mafija FCI-LKD
Black Russian terrier kennel
Welcome to "Kasmyro mafija" Breeding kennel !!!We specialize in breeding and showing top quality Black Russian Terrier and West Highland White Terrier to produce puppies with an excellent temperment and easy trainability for families and show.

Microchipped, vacctinated, wormed, health sertificate, excelent pedigree, in generation many Multi, Grand, Inter, Euro and World Champions. All puppies are strong, have good temperament and exterior. Introducing puppies to any country.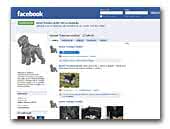 kennel Kasmyro Mafija
Russian Black Terrier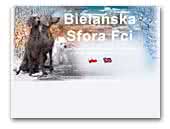 Bielańska Sfora FCI
Hodowla Psów Rasowych Bielańska Sfora FCI Wyżeł Weimarski Krótkowłosy, Cairn Terrier i West Highland White Terrier.
Weimaraner
Cairn Terrier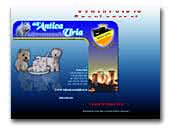 Kennel dell'Antica Uria
West Highland White Terrier
Only selection of West Highland White Terrier.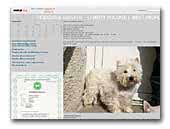 ABIGEUS FCI - Westie and Chart Polski
Abigeus is a home kennel that breed high quality west highland white terriers and Chart Polski (Polish sighthounds) with love and family environment. We have got 20 years of experience with dogs. Our dogs have always lived with us in the house and they have a big garden to play in.

We live in the southern Poland, Wrocław - the capital city of Lower Silesia. We breed for temperament, beauty and type using best European bloodlines. Abigeus offer exclusive puppies for professional breeders and loving homes.
Polish Greyhound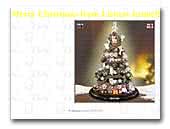 LIRMAX kennel
Welcome to my West Highland White Terrier kennel website.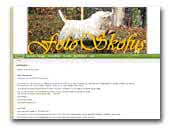 Fotoskofus - Mathilde Zederkof
Photo and show off page! Looking for some beautiful male westies for your bitch? Then take a look on my page !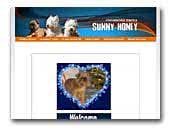 Sunny Honey
Welcome to website of the kennel Sunny Honey from Slovakia. Breeding of west Highland White Terriers since 2001 and Brussels Griffons since 2009.
Brussels Griffon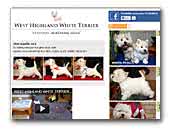 Aukstumu saule (Sun of the Hill)
West Highland White Terrier Breeding-Ground "Aukstumu saule" (Sun of the Hill).
Nina Gafurova
Vilnius, Lithuania


« Previous 1 2 3 4 5 6 7 8 Next »