West Highland White Terrier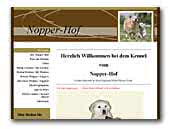 Nopper-Hof Golden Retriever
& West Highland White Terrier
Welcome to Germany Golden & Westie Kennel. Excellent dogs for show and family! You can find more Infos on my homepage.

I expect puppies with internationlly regocnized show-lines.
Golden Retriever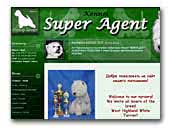 Super agent - west highland white terrier
The kennel "Super agent" is engaged in breed west highland white terrier. On our site you can get acquainted with dogs of kennel. To ask a question to the professional factory owner. To reserve and get to itself a puppy of breed west highland white terrier.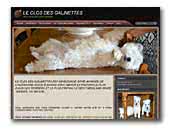 Elevage du Clos des Galinettes
Welcome in our website!!!!
Bienvenu sur notre site!!!
Bienvenidos !!!!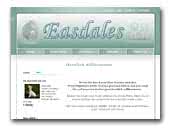 Easdales Kerry Blue Terrier
We are a small breeder of Kerry Blue Terrier and West-Highland-white-Terrier located in den south of Germany near Munich. All our dogs and the puppies lieve in our house as a part of the family. We breed for you with all our care, so you can join this wonderful breed.
Kerry Blue Terrier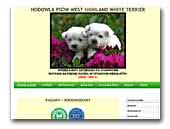 white-westterrier.manifo.com
Hodowla psów rasy West Highland White Terrier, wystawy, reproduktor, szczeniaki, salon dla psów.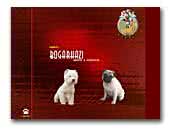 Kennel Bogarhazi
Kennel Bogarhazi was founded in 1989. (FCI 7211). We bought the first West Highland White Terrier in the same year and the first litter was born in 1993. The first Pug came to us in 2005 and we had the first litter in 2008. In both breed we tend to obtain dogs from the most famous Kennels around the world and we make efforts to strengthen their characteristics. Our goal is to grow up healthy, well-balanced and happy dogs to make the future owners life as happy as it can be.

We enjoy their company and the quality time spent with them and it's always a pleasure to meet new people thanks to our pets.
Pug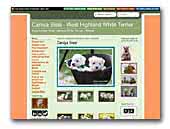 Sissi Kennel - Westie
Vă prezentăm canişa noastră şi viaţa noastră alături de cei mai bucuroşi câini Westie / West Highland White terrier.

"Canisa Sissi" a luat fiinţă în anul 2005, când am cumpărat pe primul exemplar de Westie, iar cu înaintarea timpului am luat şi alţi puiuţi veseli şi iubitori din Austria.

Suntem o canisă mică şi dorim să rămânem aşa. Suntem convinşi că rasa Westie pe care o creştem necesită contact strâns cu omul şi relaţie personalizată cu fiecare câine, fapt ce limitează numărul câinilor ce pot fi ţinuţi în condiţii ideale.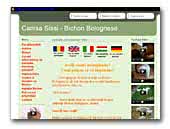 Sissi Bichon Bolognese Kennel
Bichon Bolognese Kennel in Romania.
Bolognese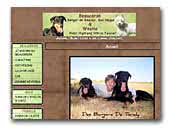 Elevage des Bergers de Torely
Elevage familial de beauceron et westie lof situé en charente-maritime près de La Rochelle (17).
Beauceron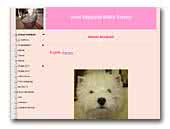 Kennel Arnitlund DKK/FCI
We are a small West Highland White Terrier Kennel in Denmark. All our puppies are raised with a lot of love and they get the best possible care.

We are dedicated breeders, our passion for the breed has been since 1986. Our goal is to preserve the typical Westie both for looks and mentality. Our dogs are treated like family members. They live with us in our Home, which gives us a lot of happines.

Occasionaly we have healthy well bred puppies available.

If you're interested in learning more about the breed or about us – you're more than welcome to visit our website. Take a look at our dogs and feel free to contact us by email or phone.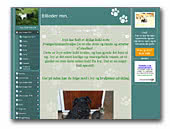 Kennel Jocimoni
Kennel Jocimoni, breeder of Black Miniature Schnauzer and West Highland White Terrier, since 2009. Our dogs live indoor with us as family dogs.

Feel free to take a look at our homepage, ocasionally we have puppies.
Miniature Schnauzer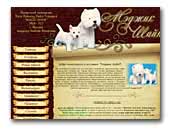 Magic Shine - West Highland White Terrier
Magic Shine - West Highland White Terrier of Russia. Breeder Fomicheva Lubov, location Moscow.


« Previous 1 2 3 4 5 6 7 8 Next »