Whippet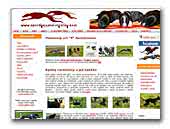 Aerodynamic Whippets Kennel
Whippet kennel Aerodynamic - whippets from racing line, puppies, racing results and more about this wonderful breed ... and something special for them ...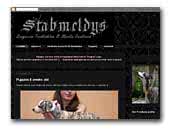 Stabmeldys Whippets
Whippets puppies are born at 6th of September!

3 males (1 silver brindle, 1 reddish brindle with white trim, 1 brindle white)
2 females (1 white with brindle, 1 brindle with white markings).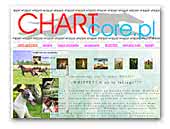 CHARTcore Whippet
CHARTcore Whippet - Show Dogs puppies for sale.



Stella Cometa Whippet kennel
Welcome to Stella Cometa, Slovenian Whippet kennel.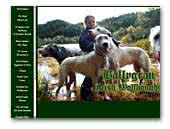 Ballygran Irish Wolfhounds
Breeder of Irish Wolfhounds in Norway.
Irish Wolfhound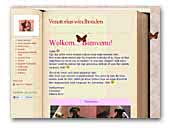 Venatorius sighthounds
Welcome to our hobby kennel of Whippets and Piccolo Levriero Italiano. We breed to continue our champions bloodlines of racing. But in the first place we are always looking for a nice family and good home, where our puppies can live a happy life. Come and take a look at our big family of sighthounds...
Italian Greyhound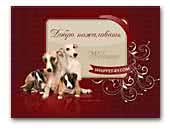 LAVING BRIZ whippet kennel
ЛАВИНГ БРИЗ питомник уиппетов
Мы подбираем пару с любовью, растим с заботой, показываем с гордостью! Ни один малыш питомника ЛАВИНГ БРИЗ не остаётся без внимания с самого момента рождения! Щенки имеют безупречное происхождение, идентификационный номер (чип), регистрационные документы (родословную и международный паспорт), проходят полную вакцинацию по возрасту и необходимую социализацию.

LAVING BRIZ whippet kennel is located in Vitebsk, Byelorussia. We try to base our breeding program on the best bloodlines of Europe and USA. Our goal is to breed whippets in accord with FCI standard. All our puppies have full vaccination, microchip, export pedigree and good socialization. Enjoy your visit to our website and to the individual pages of our dogs and if you have any questions, please don`t hesistate to contact us. You are always welcome, Julia.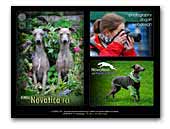 Novatica FCI
Family kennel of italian greyhounds. Dogs with very successful show career, having Multi BOB & BOG winner, no 1 male in Poland CIB,MultiCH. M-E European Winner BAUBLIS Forum Romanum is our big pride. In breeding ... perfection depends on details.
Italian Greyhound