Whippet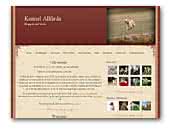 Allfirda Kennel
A small Norwegian breed based on top winning dogs.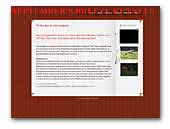 September's Breeze whippets
A small new kennel, with love towards dogs. To us its not how much the dog is sold for but the home the dog is going to.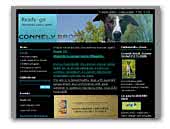 READY GO Kennel
We plan puppies racing great parents (summer 2013). We take records on puppies.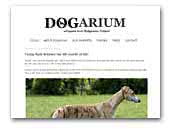 Dogarium
Dogarium - small, home whippet kennel in Bydgoszcz, Poland.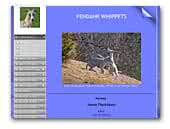 Pendahr Whippets
Whippet breeding since 1981. "Quality before quantity". Multi purpose high quality whippets for family life, shows, blood tracking and lure coursing. Champions or CC winners in all categories and sweet companions, of course!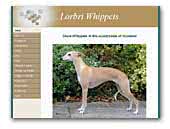 Lorbri Whippets
Lorbri Whippets situated in the countryside of Scotland.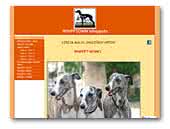 Whipptown kennel
We breed whippets.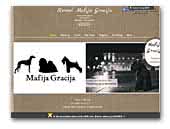 Kennel Mafija Gracija
We are Toma and Viltė, two enthusiasts from capital of Lithuania -Vilnius and owners of this small kennel. All started in 2013 when we met each other, then Viltė became handler of Toma's dogs. It was beginning of our friendship and collaboration. We decided to register our own kennel of breeds we are passionated- miniature schnauzers, whippets and lhasa apsos.

Now our goal is to breed healthy, highborn and great puppies for loving owners. We hope that after hard work and efforts our kennel will be known all around the world. All our puppies from birth lives with us and are grown with passion and love. In the future we would like to add 2 more breeds: boxers and greyhounds, but about this - little bit later. Now our small kennel consists of 2 whippet females: our 1st girl Felicity Tarytum Vėjai and Tylko Ty Kurkuma - hope of the kennel. Also, we have 2 miniature schnauzer males: champion Thunderbird Tyras Akvamarinas and retired sofa champion Ebony Devil Jūros Puta. And finally long waited lhasa apso girl came to join us this year! Never hesitate to contact us for more info about upcoming litters, questions about whippets/schnauzers, shows or only to know us.

We will be happy to help. With love,
Toma and Viltė
Miniature Schnauzer
Lhasa Apso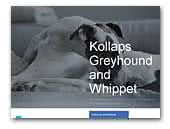 Kollaps Greyhound and Whippet
Breeding exclusive recognized ENCI-FCI for the selection of English short-haired sighthound.
Greyhound