Yorkshire Terrier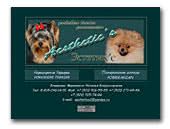 Aesthetics kennel
Fine pomeranians and yorkshire terriers of Russia.
Pomeranian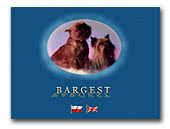 BARGEST - Griffons & yorkshire terrier
Int.Ch.Griotte Corsairey Casch,
Int.Ch.Xawier Bargest, Int.Ch.Whisky Bargest,
Ch.Pl Amur Udachlivy Strelok For Imgosbull, Ch.Moldavii Ali-Be v.d.Platte Belskes.
Brussels Griffon
Belgian Griffon
Petit Brabancon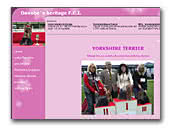 Danube's heritage
Yorkshire terriers - our males, females, puppies. You are welcome!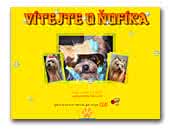 Stránky jednoho hafíka Ňufíka
This is site for my beautiful doggy Ňufi. It's yorkshire terrier from Ostrava from Czech republic.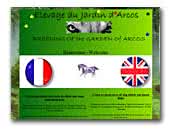 ELEVAGE DU JARDIN D'ARCOS
Venez rencontrer des races de chien que vous connaissez peu: Loup Tchèque, Shiba-inu, Akita-inu, Berger d'Islande, Spitz loup, Eurasier, Chien de Canaan, Suédois de Laponie, Teckel nain a poils longs, Caniche, Yorkshire.
Czeslovakian Wolfdog
Shiba-inu
Akita-inu
Icelandic Sheepdog
Wolfspitz
Eurasier
Canaan Dog
Swedish Lapphund
Dachshund
Poodle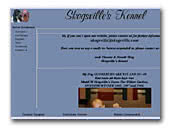 Skogsville's Kennel
Proud breeders of IG's with show attitude.
Italian Greyhound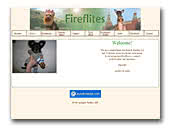 Kennel FIREFLITES
Russkiy Toy & Yorkshire terrier
We are a small Kennel that breeds Russkiy toy and Yorkshire Terrier. With such small breeds it's of great weight and importance that the breeding is done with focus on healthy, mentally stable, anatomically correct animals.

We have taken on The Challange to do this in a ethical and sound way. Welcome to our site to see what we are all about!
Russkiy Toy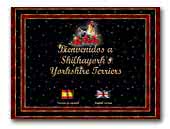 Shilhayork's Yorkshire Terriers
Specialized and small Yorkie kennel in Spain, breeding and exhibiting since 1989. Meet my lovely Yorkies, see many photos, pedigrees, information, etc. The best blood-lines of Europe and America.


« Prev 1 2 3 4 5 6 7 8 9 10 11 12 13 14 15 16 17 Next »