Yorkshire Terrier / Biewer terrier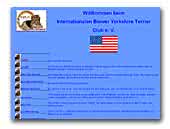 IBC - Internationaler Biewer Yorkshire Terrier Club e. V.
The IBC (Internationaler Biewer Yorkshire Terrier Club e.V.) is the largest, leading Biewer Yorkshire Terrier Club in the world. Please visit our website for all information.

We're looking forward to your visit,
Dagmar Pzystaw, President IBC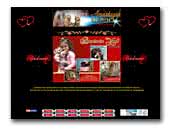 Anastasia York Kennel
My name is Maria Tzaneva and I'm from Sofia (Bulgaria) but at the present moment I'm living in Split (Croatia). The love of my life is my family, my two children, Anastasia, after who I have named the kennel, my son Martin and my Yorkshire terriers which is my hobby. At this moment I am President of the Bulgarian Yorkshire Terrier Club, FCI judge for 3rd and 9th groups as well as a professional handler. Everything started back in 1993, when it was still not so famous in Bulgaria and it was almost impossible to find a puppy in here. So with a lot of desire and impatience in 1994 I bought my first Yorkie from a foreign country. Her name is Von Sternfeld Happiness. Later she became a mother of four wonderful puppies, two of them, Zino and Sherry left in my home. Soon after that they started their appearence on shows and they took some well deserved awards, but that was only the beginning...

With the time, my love for Yorkies grew bigger and bigger and so does the number of Yorkies in our home. Some of my colegues compare the love for the Yorkies with "contagious desease", the cure for which is only buying a Yorkie. Our breeder owns doggies from famous european and world breeders. The main goal of our breeder is to improove the breeding selection in order to get healthy and beautyful puppies. Last but not least we're proud with our new friends, not only from our country but from countries worldwide. Now I wish You a pleasent day and a joyful stay on our site and if you feel captive of those lovable Yorkies, feel free to join the family and be our friends too!

Best Regards: Maria Tzaneva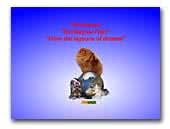 From Lagoon of Dreams
The nursery is engaged in these kinds of dogs, such as: Pomeranian, Yorkshire Terrier, Chihuahua.
Pomeranian
Chihuahua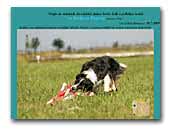 ze Stribrne Planety
We only use healthy tested males and females (DNA CEA, CL, TNS, HD...) with the best character and typical exterieur.
Border Collier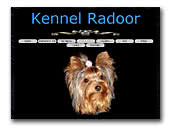 Kennel Radoor
We are a small hobby kennel with yorkshire terrier in Denmark. Visit our homepage and look at our dogs, show results, pictures and more. Occasionally we have puppies.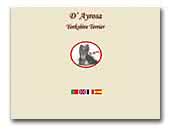 D' Ayrosa Yorkshire Terrier
D' Ayrosa Yorkshire kennel in Portugal.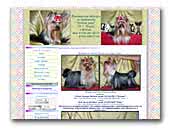 Goldzhen'C kennel
Yorkshire terrier in Moscov.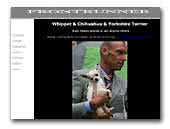 Kennel Frontrunner's
Breeder of Whippets, Chihuahuas.


Chihuahua
Whippet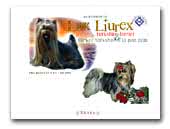 Lux-Liurex
"Lux-Liurex" Yorkshire terrier & Biewer Yorkshire a la pon pom Kennel in Italy.



.

.