Yorkshire Terrier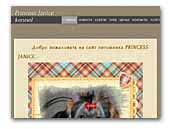 Princess Janice kennel
Our kennel is officially registered in the RCF and the FCI. We are professionally engaged in the breeding performance and breeding dogs decorative breed Yorkshire Terrier. The Aim of the Nursery is to match pairs not only with regard to exterior, phenotype, and genotype manufacturers.

It is important that the offspring were not only beautiful, but also healthy , the most relevant to the requirements of the standard. We will introduce You to our four-legged family, show pictures, and of course will tell you about our show results. I hope that the time spent browsing the site You will find useful and fun!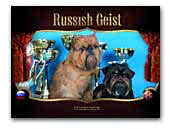 Kennel 'Russisch Geist'
Welcome on pages of our kennel!!! The Breeding in our kennel is directed on Griffon (all types), King Charles Spaniel, Yorkshire Terrier and Chihuahua.

This is a upscale dogs, have correct anatomy, possessing healthy phyche and strong health. Exactly such dogs can become the real friends for long years!!!
Brussels Griffon
Belgian Griffon
Petit Brabancon
Chihuahua
King Charles Spaniel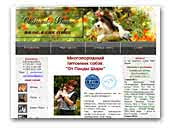 Ot Pandy Sharm
Yorkshire Terrier, Pomeranian and German Zwergspitz and Klainspitz, Biewer York, Biro York, Maltese. Our kennel dog FCI registered in the year 2000. Our dogs participate and win in international exhibitions around the world.

We strive to obtain a harmonious development of the dog: not only beautiful on the exterior, but with a balanced mind and good health.
Pomeranian
Maltese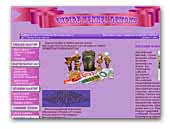 Питомник Империя Демонов
Многопородный Питомник Империя Демонов  образован в Москве (Россия). Руководитель Питомника Эксперт-Кинолог Михайлова Екатерина В нашем питомнике Mastino Napoletano, English Mastiff, Spanish Mastiff, Pomeranian, Yorkshire Terrier.
Neapolitan Mastiff
English Mastiff
Spanish Mastiff
Pomeranian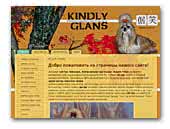 Киндли Гланс питомник ши-тцу, мальтезе
Питомник Киндли Глнас занимается разведением пород ши-тцу, мальтезе, бивер йорк. Продажа щенков.
Shih Tzu
Maltese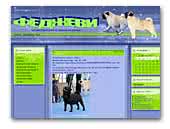 'Fedjevi' kennel
Pugs in Russia. Yorkshire Terrier in Russia.
Pug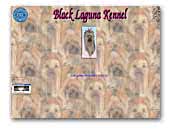 Black Laguna Kennel
Kennel "BLACK LAGUNA" is created on the base of,, MORSKAYA LAGUNA" and has been registered in UKU in 1998 year and in FCI in 2001 year. Dogs of this kennel have the best estimations on the many dog shows in the different countries.

Yorkshire terrier- tiny, cute, perky and glamorous dog with character and heart of adopted us. Shiba- Inu, it is a national patrimony of Japan. That downy and canning as a fox dog just recently in our kennel.
Shiba Inu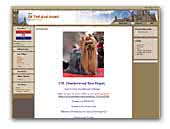 OF TALL AND SMALL
Elevage passion de Yorkshire Terrier, Boxer et English Toy Terrier.
German Boxer
English Toy Terrier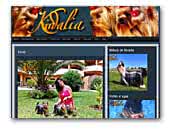 Kirdalia Yorkshire Terrier
Alta Selección de Yorkshire Terrier.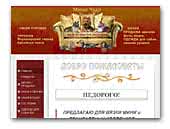 Мини Чудо
Многопородный питомник Мини Чудо РКФ г. Ярославль. Мы занимаемся разведением собак чихуахуа,кроличья такса,шпиц и йоркширский терьер.
Chihuahua
Dachshund
German Spitz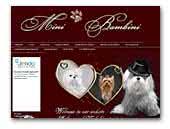 питомник 'Mini Bambini'
Добро пожаловать на сайт питомника "Mini Bambini" ! Наш питомник занимается разведением замечательных пород: Мальтезе и Йоркширский терьер.
Maltese
« Prev 1 2 3 4 5 6 7 8 9 10 11 12 13 14 15 16 17 Next »