Yorkshire Terrier / Biewer terrier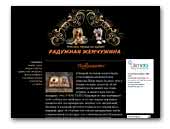 'Радужная жемчужина'
Питомник йоркширских терьеров
Мы занимаемся разведением йоркширских терьеров. Ждем вас на нашем сайте.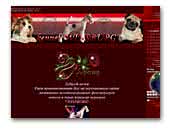 kennel WINSBURG
Рады приветствовать Вас на персональном сайте питомника жесткошерстных фокстерьеров мопсов и бивер йоркшир терьеров "WINSBURG".
Pug
Fox Terrier Wired Haired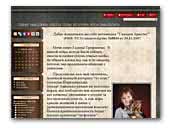 GALLANA ARISTOS
Professional kennel RKF / FCI. The kennel is breeding based on the world's best lines, Durrer 's Rigeyr (Canada-Latvia). Our puppies are successfully exhibited at the show in different countries, BIS, BIS, multi BOB. Puppies have strong anatomy, sustainable mind, high-quality wool.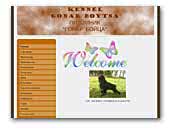 Kennel 'Gonar Boy'
Welcome to kennel "Gonar Boytsa" in Belarus. My dog breeds - American cocker, English cocker, Russian Spaniel, Russian Toy and Yorkshire Terier. More info, my dogs, puppies, dog show and ...
American Cocker Spaniel
English Cocker Spaniel
Russian Spaniel
Russian Toy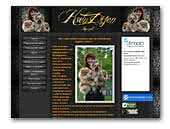 KsenDiJen
Сайт посвящен таким прекрастным породам собак: Йоркширский терьер, Китайская хохлатая, Померанский шпиц, и моим любимым Британским кошкам. Наш питомник профессионально занимается разведением.
Pomeranian
Chinese Crested Dog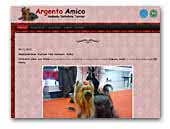 Argento Amico
We invite you to visit our website on a yorkshire terrier dogs. There you will find a gallery of our dogs, information about the exhibitions in which we participated and the news of litters.

Elevage of Meadow
Les Yorkshire Terriers of Meadow Cottage: Bébés et jeunes Yorkshire inscrits au LOF, élevés en famille, a la maison, entre jardin et canapé. Entourés d'amour, ils sont parfaitement sociabilisés, avec un caractère adorable!

Nos bébés partiront de la maison avec: le carnet de santé, la carte d'identification électronique, le certificat de naissance, le certificat de bonne santé vétérinaire ainsi qu'une notice d'élevage avec tous les petits conseils pour que l'arrivée de votre chiot dans sa nouvelle famille, se passe au mieux. Issus d'excellentes origines de Champions, nos bébés sont très typés, avec un tout petit nez et de petites oreilles.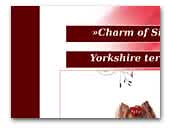 Charm of silk
Yorkshire terrier kennel from Slovenia.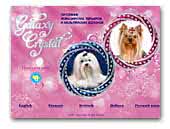 Galaxy Crystal
Yorkshire terrier & Maltese
Welcome to kennel Galaxy Crystal!

We are a Maltese & Yorkshire terrier Kennel. We are breeding with great passion maltese and yorkie dogs. Our dogs are our family. In our kennel we have only show dogs with high quality. All of our dogs are champions and parents are champions and multi Champions. Please visit our site. We are very glad to new friends!
Maltese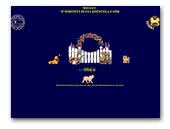 Złota Różyczka z Gór FCI
W mojej hodowli znajdują się pieski rasy Chin Japoński, Yorkshire Terrier i Buldog Angielski. Zapraszam do obejrzenia strony. Hodowla jest zarejestrowana w Związku Kynologicznym w Polsce.
Chin
English Bulldog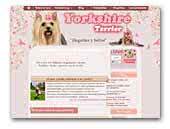 yorkshireterrier.biz
Comunidad de amantes de la raza yorkshire terrier. En ella encontrarás toda la información sobre los perros yorkys, sus características, comportamiento, pelaje, fotografías, consejos de adiestramiento y mucho más. Si ya tienes un yorkshire o pensabas tenerlo, visítanos.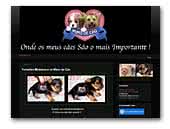 Mimo de Cão
Portuguese Yorkshire Terrier selection breeder.




.

.