Zwergpinscher / Miniature Pinscher
Pinscher miniature / Pinscher nain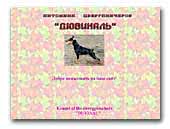 Kennel DUVINAL
The information on private kennel of zwergpinschers. An opportunity to buy puppies and selection of sires.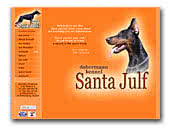 kennel Santa Julf
Kennel of dobermanns and pinschers mini from Russia.
Dobermann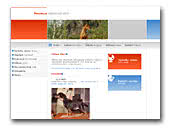 Via Bohemica kennel
Miniature pinschers with top quality on shows, sports and breeding but on first place as best friends. You are welcome!!!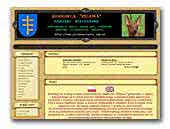 Kennel Pilawa
Kennel of miniature pinschers from Poland.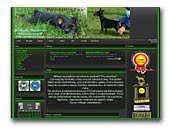 Kennel Pocahontas
Kennel of miniature pinschers from Poland.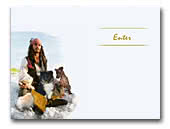 Lazurnij Frant kennel
The kennel was founded in 2004. We breed 3 breeds: shetland sheepdog, pomeranian spitz, zwergpincher. We hope you'll enjoy our website, where you can see the photos of all our dogs and the dogs who was born in our kennel, besides you'll have a chance not only see the pedigrees but to get acquainted with our dogs' relatives on photos! Welcome!
Shetland Sheepdog
Pomeranian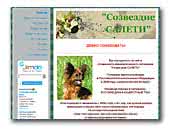 Kennel Sozvezdie SALETI
Kennel "Sozvezdie SALETI". Breed: russkiy toy, zwergpinscher. Shows, puppy.
Russkiy Toy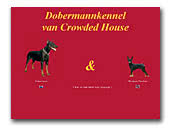 van Crowded House Dobermanns
Since 1990 we dedicated our lives to our Dobermanns. Our Dobermanns are devoted, friendly, passionate and stylish with a considerable dose of self-confidence and a stable character. They are family dogs to the backbone.

With our combinations we found the perfect balance between beauty and character. Every puppy is raised in a social and familial environment and grow up in the house of course. For information or a visit without further engagement you can always contact us.
Dobermann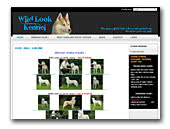 Wild Look Kennel
Siberian Husky, West Highland White Terrier and Miniature Pinschers show quality dogs!
Siberian Husky
West Highland White Terrier


Gratsiano Kennel
We breed dobermanns, zwergpinschers and malinois and train them. Invite to our site. You can find there videos, pictures and information about our dogs.
Dobermann
Malinois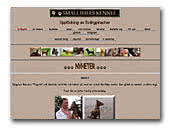 Smallwills kennel
Breeders of miniature-pinscher.



Rojber Kennel
We are the beginning Kennel from Poland. We invite you!
Boston Terrier
Pomeranian and Small Spitz