Zwergpinscher / Miniature Pinscher
Pinscher miniature / Pinscher nain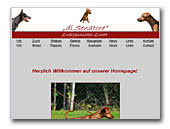 di Senatore Miniature Pinscher
Welcome to Miniature Pinscher Kennel "di Senatore" (FCI/VDH/PSK). We are a small family run Kennel, our dogs live with us as family members and are socialised with children from birth. So they know a lot of the common life and are very good socialized.

To see our breeding, stud dogs, puppies and kennel news go to our website. We hope you will enjoy your stay at our Homepage and find the information you need, otherwise feel free to contact us.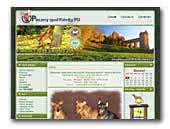 Spod Katedry FCI Pinczery Miniaturowe
Welcome to Miniature Pinscher kennel from Poland. We are a small home kennel and all our dogs are our beloved family members. Since 1984 we've been aiming at breeding high quality, healthy dogs with balanced character, lovable personality, and a great show potential.

Our dogs have only the best Polish lines and carefully choosen male breeders in their pedegrees. Miniature pinschers are our passion and lifestyle that we truly hope to share with you. Enjoy our site.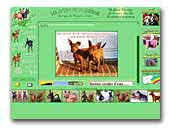 Pinschers nains des Lutins de La Cerisaie
Home french kennel since 20 years.



van 't Duinezicht Dobermanns
We started breeding dobermanns in 1982. All our puppies are sold with a puppy sales contract and health garanty. Our females and puppies are always living in the house with the family. Our dogs are intelligent and good in character, we are proud of every dog we have ever bred. We are always available to help our new puppy owners.
Dobermann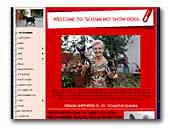 Schancho Miniature Pinschers
& English Toy Terriers
"SCHANCHO" Show Dogs Were Est. Around the 196O's
We have been successful in breeding/owning Ch's in all our chosen breeds and are currently showing record breaking Champion Miniature Pinschers and English toy terriers. We only breed for a replacement show dog.
English Toy Terrier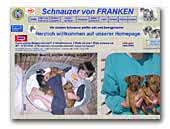 von FRANKEN
Standard Schnauzer & Miniature Pinscher
We breed Standard Schnauzer pepper and salt and black for family and show, miniature pinscher red and black and tan. Our schnauzer are raced in the family with best socialisation. Please vistit out homepage!
Standard Schnauzer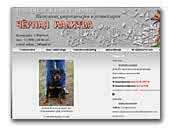 Tchernaja Kalitva
Professional breeding of zwergpinschers and rottweilers.
Rottweiler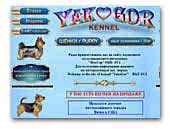 Kennel YAKOGOR
Breeding work we do in 1988. The official name of "YakoGor" was registered in RKF-FCI 20.05.2009, certificate number 10356 Currently, our cattery breeds of dogs: Australian Terrier, Australian Silky Terrier, Pyrenean Mountain Dog, Miniature Pinscher. We have the right approach to breeding.

Carefully select the pair to produce a healthy and beautiful offspring with high prospect of the show and breeding. All our dogs regularly participate in the most prestigious international dog shows in Russia and Europe, and have titles and International Champion Candidate for International Champion Beauty. On our site you can find detailed information, meet with the presented species, get advice or ask questions on the acquisition and reservation of a puppy.
Australian Silky Terrier
Australian Terrier
Pyrenean Mountain Dog

JUROS SYPSENELE
Miniature Pinschers kennel
Miniature Pinschers (Zwergpinscher) kennel from Klaipeda, Lithuania. We are home based kennel. We try to breed funny, brave, healthy, and good temperament minipinschers.

All our dogs live in our home as part of our family and are not kennelled in outdoor kennels. Pls, feel free to visit our site! (english, russian and lithuanian languages available)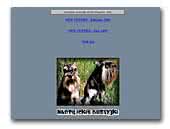 NADPILICKIE BESTYJKI
Miniature Schnauzers
Mini schnauzers black&silver and black. Miniature pinschers:)
Miniature Schnauzer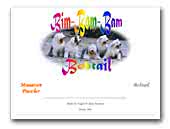 Bim-Bom-Bam
Bobtail and Miniature Pinscher
A site for loving, caring and showing Old English Sheepdog and Miniature Pinscher.
Old English Sheepdog / Bobtail