Zwergpinscher / Miniature Pinscher
Pinscher miniature / Pinscher nain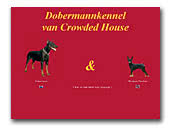 van Crowded House Dobermanns
Since 1990 we dedicated our lives to our Dobermanns. Our Dobermanns are devoted, friendly, passionate and stylish with a considerable dose of self-confidence and a stable character. They are family dogs to the backbone.

With our combinations we found the perfect balance between beauty and character. Every puppy is raised in a social and familial environment and grow up in the house of course. For information or a visit without further engagement you can always contact us.
Dobermann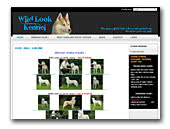 Wild Look Kennel
Siberian Husky, West Highland White Terrier and Miniature Pinschers show quality dogs!
Siberian Husky
West Highland White Terrier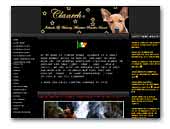 Clanreh Miniature Pinschers
Clanreh is a small show kennel based in Dublin, Ireland. We have been the Top Winning Miniature Pinscher kennel in Ireland since 2006 & Top Breeder 2011,2012 & 2013 Our main aim is to breed Miniature Pinschers that are healthy, sound, of good temperament, true to type & the FCI Breed Standard. All our dogs are PL 0/0 & eye tested clear. For more information on our dogs please visit our homepage.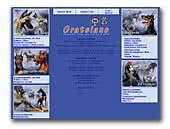 Gratsiano Kennel
We breed dobermanns, zwergpinschers and malinois and train them. Invite to our site. You can find there videos, pictures and information about our dogs.
Dobermann
Malinois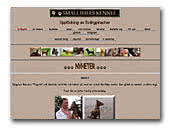 Smallwills kennel
Breeders of miniature-pinscher.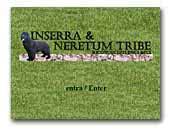 Neretum Tribe Kennel
Newfoundland & Zwergpinscher
Neretum Tribe kennel By Luigi Scorza.
Newfoundland

Rojber Kennel
We are the beginning Kennel from Poland. We invite you!
Boston Terrier
Pomeranian and Small Spitz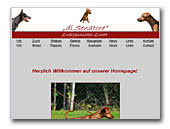 di Senatore Miniature Pinscher
Welcome to Miniature Pinscher Kennel "di Senatore" (FCI/VDH/PSK). We are a small family run Kennel, our dogs live with us as family members and are socialised with children from birth. So they know a lot of the common life and are very good socialized.

To see our breeding, stud dogs, puppies and kennel news go to our website. We hope you will enjoy your stay at our Homepage and find the information you need, otherwise feel free to contact us.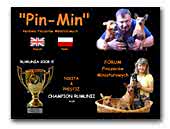 Kennel PIN - MIN
The breeding "PIN-MIN" of pedigree dogs is specialized in miniature pinchers dogs, the dogs of tiny sized but with sports figure and resolute character. The most important for us are the four small dogs which are our friends to play with, walking and with great pleasure we prepare them for the exhibitions. Welcome !!!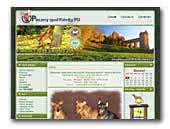 Spod Katedry FCI Pinczery Miniaturowe
Welcome to Miniature Pinscher kennel from Poland. We are a small home kennel and all our dogs are our beloved family members. Since 1984 we've been aiming at breeding high quality, healthy dogs with balanced character, lovable personality, and a great show potential.

Our dogs have only the best Polish lines and carefully choosen male breeders in their pedegrees. Miniature pinschers are our passion and lifestyle that we truly hope to share with you. Enjoy our site.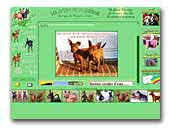 Pinschers nains des Lutins de La Cerisaie
Home french kennel since 20 years.



van 't Duinezicht Dobermanns
We started breeding dobermanns in 1982. All our puppies are sold with a puppy sales contract and health garanty. Our females and puppies are always living in the house with the family. Our dogs are intelligent and good in character, we are proud of every dog we have ever bred. We are always available to help our new puppy owners.
Dobermann