Zwergpinscher / Miniature Pinscher
Pinscher miniature / Pinscher nain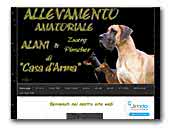 Allevamento amatoriale di Casa d'Arma
Alani e Zwerg Pinscher
Oggi alleviamo solo ed esclusivamente per passione il nostro principale obiettivo è la salute, il carattere e la tipicità dei nostri soggetti. I nostri cani vivono insieme a noi, ricevendo sin dalla nascita, il giusto imprinting alla vita sociale e tutte le cure e attenzioni di cui hanno bisogno, con lo scopo di ottenere dei compagni di vita equilibrati e affidabili.
Great Dane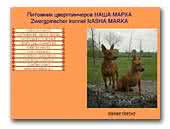 kennel Nasha Marka
Welcome to Miniature Pinscher kennel Nasha Marka.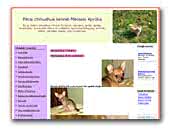 Pécsi chihuahua miniature pinscher kennel
Chihuahau and miniature pinscher breeding.
Chihuahua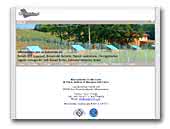 CA' DEL CORSI Kennel
Our dogs has been selected for dog shows and character since 1989.
Bernese Mountain Dog
Appenzell Cattle Dog
American Akita
Romagna Water Dog
Jack Russell Terrier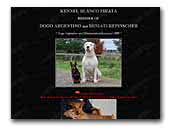 Kennel Blanco Pirata
Welcome to KENNEL BLANCO PIRATA!
We breed Dogo Argentino and Miniturepinscher in Sweden. We have been living with the breeds since year 1999.
Dogo Argentino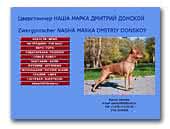 Nasha Marka Dmitriy Donskoy
Welcome to personal website of Miniature pinscher Nasha Marka Dmitriy Donskoy.



from Valley Fairies zwergpinschers kennel
Rough Collie & Shiba Inu kennel.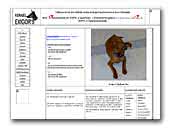 Exigor's kennel
I have breeding Miniature Pinscher since 1986 in the south of Sweden. My goal is healthy and good temperament in a good looking body!!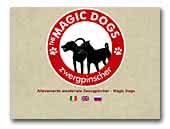 MAGIC DOGS
Allevamento amatatoriale di Zwergpinscher.