Zwergpinscher / Miniature Pinscher
Pinscher miniature / Pinscher nain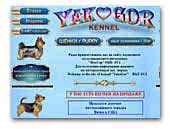 Kennel YAKOGOR
Breeding work we do in 1988. The official name of "YakoGor" was registered in RKF-FCI 20.05.2009, certificate number 10356 Currently, our cattery breeds of dogs: Australian Terrier, Australian Silky Terrier, Pyrenean Mountain Dog, Miniature Pinscher. We have the right approach to breeding.

Carefully select the pair to produce a healthy and beautiful offspring with high prospect of the show and breeding. All our dogs regularly participate in the most prestigious international dog shows in Russia and Europe, and have titles and International Champion Candidate for International Champion Beauty. On our site you can find detailed information, meet with the presented species, get advice or ask questions on the acquisition and reservation of a puppy.
Australian Silky Terrier
Australian Terrier
Pyrenean Mountain Dog

JUROS SYPSENELE
Miniature Pinschers kennel
Miniature Pinschers (Zwergpinscher) kennel from Klaipeda, Lithuania. We are home based kennel. We try to breed funny, brave, healthy, and good temperament minipinschers.

All our dogs live in our home as part of our family and are not kennelled in outdoor kennels. Pls, feel free to visit our site! (english, russian and lithuanian languages available)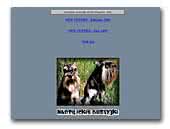 NADPILICKIE BESTYJKI
Miniature Schnauzers
Mini schnauzers black&silver and black. Miniature pinschers:)
Miniature Schnauzer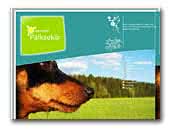 Kennel Päiksekiir
The love of a dog ... feels like Sunshine

We have been breeding Miniature Pinschers since 2001. The love toward the breed and dogs pushed us to taking more and more dogs. When we had four, we moved to the countryside where they can run and play as much they want. Now we have seven incredible individuals.

In dogshows all of them have received "excellent" descriptions. That is a priority for me. When we had time to go to lots of shows, our first dog received EST JW02, EST J CH, EST V CH, LT CH, LV CH, BALT CH, RUS CH and two CACIB. Now we only go to shows maybe five times a year to get a description.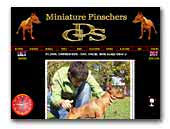 GDS Kennel
GDS Kennel in Sebia.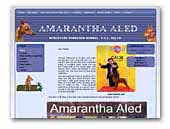 Amarantha Aled Kennel
Miniature Pinschers
Miniature Pinschers is a breed I love most, started with Donny my first one twenty years ago. He was our first pet dog a present for mydaughter Sylva. That dog who lived for thirteen years have discoverd to me and all my family all the beauty of the breed. once peoplesay they were many in my town Zagreb so for a lonf time I was the onlyone representing the dogs on the shows, now there is only one more owner but not a breeder. Having beautiful worlclass puppies right now my happines is greater. This breed makes mevery happy.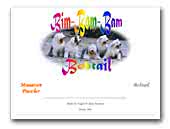 Bim-Bom-Bam
Bobtail and Miniature Pinscher
A site for loving, caring and showing Old English Sheepdog and Miniature Pinscher.
Old English Sheepdog / Bobtail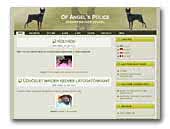 Of Angel's Police Zwergpinscher kennel
Miniatur pinscher kennel in Hungary. Welcome the our seit!