Zwergpinscher / Miniature Pinscher
Pinscher miniature / Pinscher nain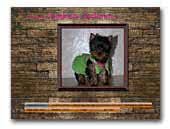 JUODASIS FAETONAS
Yorkshire and pincher kennel
Small kennel in Lithuania. ANTICHE MURA, DURRERS, NEW DEAL, OZMILLION blood in yorkshire terrier. And other famouse bloods in pinscher..
Yorkshire Terrier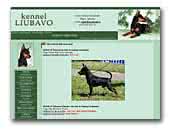 LIUBAVO kennel
Miniature Pinshers kennel in Lithuania.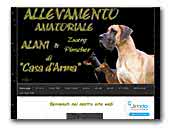 Allevamento amatoriale di Casa d'Arma
Alani e Zwerg Pinscher
Oggi alleviamo solo ed esclusivamente per passione il nostro principale obiettivo è la salute, il carattere e la tipicità dei nostri soggetti. I nostri cani vivono insieme a noi, ricevendo sin dalla nascita, il giusto imprinting alla vita sociale e tutte le cure e attenzioni di cui hanno bisogno, con lo scopo di ottenere dei compagni di vita equilibrati e affidabili.
Great Dane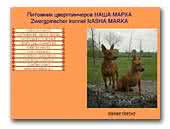 kennel Nasha Marka
Welcome to Miniature Pinscher kennel Nasha Marka.



Danarmor
Miniature Pinschers & Great Danes
Danarmor Miniature Pinscher & Great Danes. We are a small show kennel based in Ireland. We have imported dogs from top bloodlines and kennels in Europe. Home of Impala Jumping Jack, Impala Rock and Roll and Impala Rumba Dancer. Also home to Sfidante Amberlin For Yacanto or Sonja as we know her, our Harlequinn Great Dane Girl. Please have a look at our site for more details.
Great Dane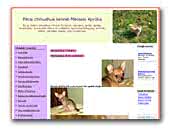 Pécsi chihuahua miniature pinscher kennel
Chihuahau and miniature pinscher breeding.
Chihuahua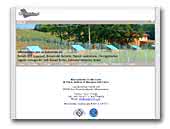 CA' DEL CORSI Kennel
Our dogs has been selected for dog shows and character since 1989.
Bernese Mountain Dog
Appenzell Cattle Dog
American Akita
Romagna Water Dog
Jack Russell Terrier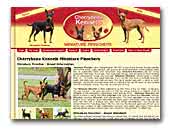 Cherrybeau Kennels
A small show and breeding kennel in the south east of Ireland. We breed quality min pins, with an emphasis on quality, health and temperament.