Zwergschnauzer / Miniature Schnauzer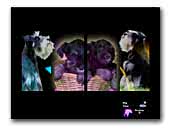 Vondenegger Schnauzers Kennel
Small family breeding high quality dogs, responsible, serious, committed to improving the lines of Black and Silver Miniature Schnauzer, who is passionate about the breed.
- RSCE Nº: 16535
- FCI:498/09

Raúl González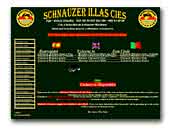 Schnauzer Miniatura Illas Cies
Illas Cies Miniature Schnauzers Breeder of Spain, with twentyfive years experience in breeding Miniature Schnauzers Black, White, Black and Silver, Salt and Pipper and showing dogs.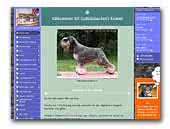 Guttstabacken's Kennel
Miniature schnauzer pepper and salt.



Kennel 'Astra Fortunata'
Kennel of high quality black, black and silver and pepper and salt miniature schnauzers. Among our dogs World, European, Junior World, Junior European winners, more than 30 CIB, Baltic, Nordic, Central Europe winners. We are glad to welcome you at our site!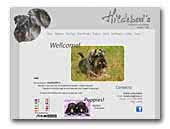 HILDEBERT'S
miniature schnauzers pepper/salt
Miniature schnauzers pepper/salt FCI, since 1993. From Latvia.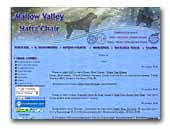 Hafiz-Chair kennel
Russian Coloured Bichon
Irish Soft Coated Wheaten Terrier
Central Asia Shepherd Dog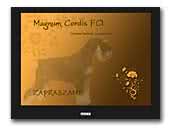 MAGNUM CORDIS Kennel
P/s and black Standard Schnauzers.
Standard Schnauzer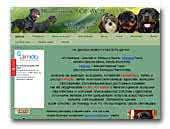 TEREN Kennel FCI
We have puppies of breed: Zwergschnauzer Black, Pepper salt and white, Deutscher schaferhund, Rottweiler, Shih tzu. Our dogs have nice titles at dog-show. We can deliver our puppy in any place if you need it.
German Shepherd Dog
Rottweiler
Shih Tzu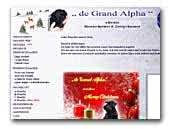 de Grand Alpha
Breeding with competence and passion.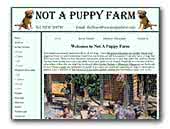 Not a Puppy Farm
We are a small well respected Kennel Club accredited hobby breeder of Border Terriers and Miniature Schnauzers. We have a stud dog for each of these breeds. Visit our website for more information.
Border Terrier
« Prev 1 2 3 4 5 6 7 8 9 10 11 12 13 14 Next »