Zwergschnauzer / Miniature Schnauzer

Kennel Serjas
Top bredders of Standard and Miniatureschnauzers We are locaded outside Orebro in Sweden and we have more than experience with Schnauzers and we are trying to breed our dogs to fit into any family.

We are neigther the biggest noe the smallest breeder around, but we are well known to breed Schnauzers with good temperaments and behavior, which our long experience has enable us to do. You are welcome to contact us at any time for more information about our dog and our kennel.
Standard Schnauzer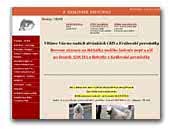 z Královské pevnůstky
Kennel of miniature Schnauzer, standard schnauzer and big poodle .
Standard Schnauzer
Poodle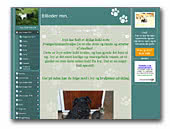 Kennel Jocimoni
Kennel Jocimoni, breeder of Black Miniature Schnauzer and West Highland White Terrier, since 2009. Our dogs live indoor with us as family dogs.

Feel free to take a look at our homepage, ocasionally we have puppies.
West Highland White Terrier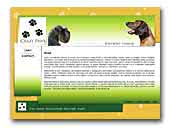 Crazy Paws
Our kennel is dedicated to breeding miniature schnauzers and bavarian mountain scenthounds. We aim to bring joy to the new puppy owners by a puppy that meets character and exterior breed standards. We are happy when some of our puppies is shown at a dog show, achieves some working success and is admitted to breeding. However, we have the biggest joy, when our puppy finds an owner who will love it as much as possible. Our kennel also offers for sale puppies miniatur schnauzer and bavarian muntain scenthound and we also offer stud dogs both breed for mating with perfect exterior as well as great working abilities.

Miniature schnauzer is a miniature but even though a brave breed with perfect working abilities. Moreover it is an ideal partner for families with children. His rough coat doesn't moult if treated and groomed properly. For this reason the minischnauzer can be held inside as well as outside in the garden. Puppies of miniature schnauzer are very dynamic and active. One-year old minischnauzer is already much calmer but his playful spirit will never disappear.

Bavarian mountain scenthound is a hunting dog that is used mainly for looking for shot up animals. This dog is suitable even for mountain areas thanks to his thick coat. We don't advise to keep him in a flat because his short coat is moulting and being full of energy this dog needs a lot of motion. It is one of the best sleuthhounds. When compared to hanoverian scenthounds it works quicker and is smaller. Puppies of bavarian scenthound become psychically adult first as two years old.
Bavarian Mountain Scenthound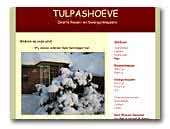 Tulpashoeve
Onze Zwarte Riesenschnauzers en Dwergschnauzers leven bij ons in huis, dus niet in kennels. Het zijn echte familiehonden.Ook doen ze het uitmuntend op de shows. We fokken op gezondheid, goed en betrouwbaar temperament, maar natuurlijk ook op uiterlijk.

We love the Black Giantschnauzers and the Miniature Schnauzers and our dogs are familymembers with a nice temperament. Visit our site with a lot of pictures of our beautifull dogs!
Giant Schnauzer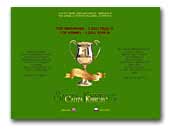 Santa Knyrys zwerschnauzer
First kennel of zwerschnauzer in Russia

Santa Knyrys was founded in 1992 and is one of the first Russian dog kennel breed zwergschnauzer (miniature schnauzer).

We breed colors black and silver, black, white. We want to make our dogs were beautiful and healthy. Our offspring - the World and European champions and young champions, International Champions, Champions of different countries, winners of many Internationals shows.

The last 8 years we have been prize winners in a rating of the top kennels of Russia.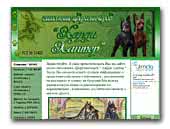 Питомник Цвергпинчеров 'Харди Хантер'
Kennel Zwergpinscher "HARDY HUNTER " I will be happy to welcome you on a site of my cattery  you can find out full details of our cattery, achievements at exhibitions and plans for the future.

Питомник Цвергпинчеров "Hardy Hunter" Щенки цвергпинчера . кобели для вязок.  Я буду рада приветствовать Вас на сайте моего питомника Цвергпинчеров " Харди Хантер "  Вы сможете узнать полную информацию о представителях нашего питомника , достижениях на выставках и планах на будущее.Мы всегда дадим консультацию и рекомендации по выращиванию , кормлению ,воспитанию щенков и многое другое.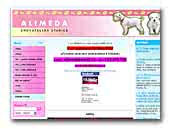 Alimeda
Prodám šťěňata malého bílého knírače s PP.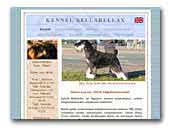 Bellabellax Zwergschnautzers
Black-Silver Zwergschnautzers from Finland.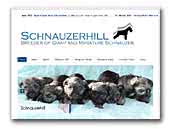 Schanuzerhill
Breeder of Giant and Miniature Schnauzer.
Giant Schnauzer
« Prev 1 2 3 4 5 6 7 8 9 10 11 12 13 14 Next »