Zwergschnauzer / Miniature Schnauzer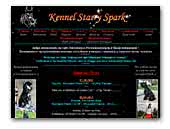 STARRY SPARK
Welcome to Giant Schnauzers and Miniature Schnauzers kennel! Dedication to the beautiful breeds able to change, preserve and beautify human life!
Giant Schnauzer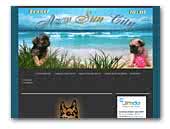 Azov Sun City
Наш племенной питомник « Azov Sun City » основан в 2002 году, занимается разведением пород : Немецкая овчарка, Брюссельский и Бельгийский гриффон, Мопс, Китайская хохлатая собака, Цвергшнауцер.
German Shepherd Dog
Brussels Griffon
Belgian Griffon
Pug
Chinese Crested Dog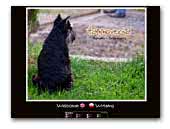 Hannoveria - Miniature Schnauzers
We are breeders of Zwergschnauzers. We put particular emphasis on character, appearance and health. Important for us is also socialization. Dogs learn how to react on external stimuli. It will be easier for dog and his owner in the later stages of nurture. Visit our site to read more and see our dogs!!!!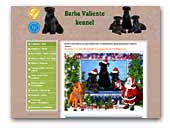 BARBA VALIENTE
We are breeders of black miniature schnauzers.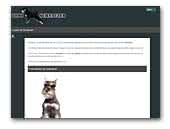 TodoSchnauzer.com
Criadores de Schnauzer en España, información de la raza.
Schnauzer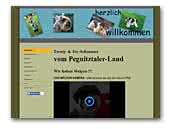 Partischnauzer vom Pegnitztaler-Land
Welcome to "vom Pegnitztaler-Land". We breed Partischnauzer in all colours for family and show. Our schnauzers are raced in the family with best socialisation. Our goal is to breed healthy loving dogs. Please vistit our homepage!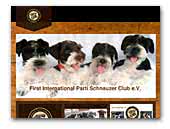 fipsc.com
First International Parti Schnauzer Club e.V.

We are breeders of Partischnauzer in different colors and sizes. We welcome you to our site. We hope that you enjoy and get to know this wonderful breed that we love and care. We want to breed healthy puppies with good temperaments. Our schnauzers are raced in the family with best socialisation. Please vistit our homepage!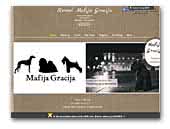 Kennel Mafija Gracija
We are Toma and Viltė, two enthusiasts from capital of Lithuania -Vilnius and owners of this small kennel. All started in 2013 when we met each other, then Viltė became handler of Toma's dogs. It was beginning of our friendship and collaboration. We decided to register our own kennel of breeds we are passionated- miniature schnauzers, whippets and lhasa apsos.

Now our goal is to breed healthy, highborn and great puppies for loving owners. We hope that after hard work and efforts our kennel will be known all around the world. All our puppies from birth lives with us and are grown with passion and love. In the future we would like to add 2 more breeds: boxers and greyhounds, but about this - little bit later. Now our small kennel consists of 2 whippet females: our 1st girl Felicity Tarytum Vėjai and Tylko Ty Kurkuma - hope of the kennel. Also, we have 2 miniature schnauzer males: champion Thunderbird Tyras Akvamarinas and retired sofa champion Ebony Devil Jūros Puta. And finally long waited lhasa apso girl came to join us this year! Never hesitate to contact us for more info about upcoming litters, questions about whippets/schnauzers, shows or only to know us.

We will be happy to help. With love,
Toma and Viltė
Lhasa Apso
Whippet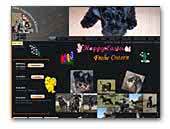 Zwergschnauzer vom Augustine-Kloster
Ich ziehe meine Welpen nicht im Zwinger auf. Sie haben Auslauf im Garten und Nachts sind sie in ihrem Hundezimmer. Sie werden im Rudel geboren, die "Tanten" sind von der Geburt bis zur Abgabe dabei. Ich versuchen sie optimal auf ihr weiteres Leben vorzubereiten. (Autofahren viele Geräusche, andere Hunde , Zug, große Auto´s u.s.w.)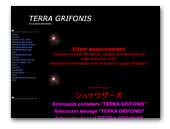 'Terra Grifonis' Schnauzer Kennel
"Terra Grifonis" Kennel is recognised by F.C.I. We own and breed schnauzers since 1987. At the moment we breed standard schnauzers pepper-salt and black, miniature pepper-salt , and black. The blood lines of our reproducers are one of the most apreciated in Europe and America: v.d.Goliathhohe, Argentas, Del Prillo, d.v. Ley, v.d. Vananeblikhoeve, Gloris, D''Utrillo, Chapiro, Viacirka's, Flor D'Luna, Cindy Land, Grand Calvera, Casso's, Nichi, v.d. Havenstad, v.h. Pauwenland, v. Baborga, Annifield, Blythewood, Ezust Granit, Tara's, Top Target.

" We breed your futures champions " is the logo wich we produce 1-3 nests yearly, by using very well chosen breeds. We produce show dogs and guarding dogs too (working dogs). All of our produced dogs who were shown in shows got very good qualifications and titles, and won the titles of romanian junior or open champions.
Standard Schnauzer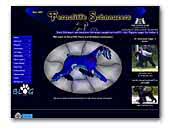 Ferncliffe Schnauzers
We are a small professional kennels with over 20 years experience in the breed. We breed typical Schnauzers, all of excellent temperament. All our stock hold current, clear eye certificates. All our puppies will be Kennel Club Registered, micro chipped, eye tested, wormed, insured for 4 weeks and come with a full puppy pack and life long after sales care.

We are Kennel Club Accredited Breeders as well as being licenced by Lancaster City Council and inspected annually. Impartial advice on the breed freely given.
Giant Schnauzer
« Prev 1 2 3 4 5 6 7 8 9 10 11 12 13 14 Next »