Drentse Patrijshond / Dutch Partridge Dog
Drentse Partridge Dog / Epagneul ŕ perdrix de Drente
/ Drent'scher Hühnerhund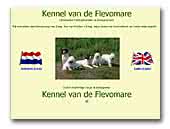 Kennel van de Flevomare
Dogs who please people.

We love our dogs and they are educated for the purpose which they were bred for. Both breeds are stable in character. They injoy life, go to the woods every day, are in and around the house all day.

People who are interested in our dogs, please pay a visit to our website.
Bolognese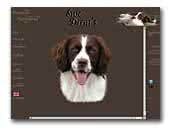 SweDrent's Drentsche Patrijshond
Drentsche Patrijshond in north of Sweden.



Tallmora Kennel
A small kennel in the northern part of Sweden, breeding and hunting training with Drentsche Patrijshond.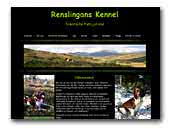 Renslingans Drentsche Patrijshond
Small scale breeding of Drentsche Patrijshond with focus on hunting, exterior and mentality.