Gończy Polski / Polish Hunting Dog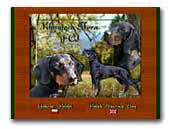 Kłusująca Sfora FCI - Polish hunting dog
Hodowla psów rasy gończy polski Kłusująca Sfora FCI.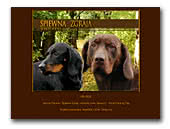 Śpiewna Zgraja
Hodowla Gończych polskich "Śpiewna Zgraja" założona została w 2001 roku z rodzinnej hodowli "Hulaj Dusza". Prowadzona jest przez Martę Święcicką w Smolnicy koło Gliwic. Obecnie podstawą hodowli są dwie suki czarne-podpalane TEBA i MAGA oraz pies czekoladowy-podpalany  PAGON Śpiewna Zgraja-reproduktor. Zapraszamy do hodowli!



Odszukac Wiatr - Polish Hunting Dog
Odszukac Wiatr is Polish Hunting Dog kennel. Read more about us on our website.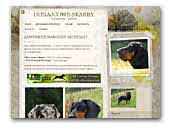 Dunajcowe Skarby
Hodowla psów gończy polski - HOPSA Herbu Węszynos.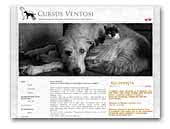 Cursus Ventosi
Home kennel of Irish Wolfhound and Polish Hunting Dog

Welcome to the website of my kennel, which was initiated by passion... Passion to live surrounded by dogs, passion for thorough knowledge of canine characters and for work with dogs, passion for the best use of natural abilities and predispositions of dogs in the various areas of life.

All my dogs are working dogs. Each of them performs well in somewhat different fields and each dog skills are developed in the directions that suit her best. While working with dogs, I aspirate to not only to encourage them to achieve the best possible results, but above all, I try to raise my own professional qualifications and full of humility towards dog's involvement in everything what they do, I make an attempt to give from myself as much as dogs give from themselves in every activity. Dogs are not only great companions of human life - they are excellent teachers as well. It is only necessary to be able and keen to listen to them...
Irish Wolfhound
.

.