Irish Glen of Imaal Terrier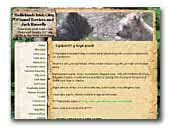 Bailielands Irish Glen Of Imaal Terriers
and Jack Russells
The Irish Bred Irish Line Glen Of Imaal Terrier & Working Strain IKC Jack Russells. Why breeding for performance is superior to breeding for show. Health Care, Feeding & Rearing Infofor Glens & Jacks. Training gudelines, blog & hundreds of photos.
Jack Russell Terrier

Kennel HADBERG
Irish Glen of Imaal Terrier
Please feel free to visit our hompage for more information about this lovely breed.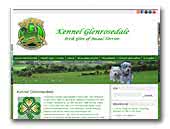 Kennel Glenrosedale
My intention is to breed healthy and good-natured Irish Glen of Imaal Terriers.




Kennel Stiubhard
Irish Glen of Imaal Terriers
Kennel Stiubhard Breeders and Exhibitors of Irish Glen of Imaal Terriers

Small top quality breeder of Irish Glen of Imaal Terriers. Our goal at Stiubhard Glens is to hold onto the breed standard whilst maintaining healthy dogs that are still fit for function. The main priority is temperament, soundness and good health Please visit our website for more information and feel free to contact for a chat or to answer any questions you may have regarding Glens.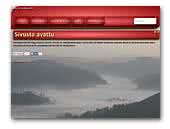 Kennel Foggy Forest's
Kennel Foggy Forest's is Finnish breeder and exhibitor of Irish Glen of Imaal Terriers. My aim is to breed healthy, happy and beautiful glens. Please visit pages for more information.

Kennel Cairdiulacht
Cairdiulacht = heißt auf Irisch Freundlichkeit Besuchen Sie uns auf unserer Homepage und lernen Sie unsere Irish Glen of Imaal Terrier kennen. Wir sind der ersten Züchter dieser seltenen, besonderen Rasse in Österreich und legen in der Zucht großen Wert auf Freundlichkeit gegenüber uns Menschen.

Our Kennel-name Cairdiulacht means friendliness Please visit our website and read more about our Irish Glen of Imaal terrier. We are the first breeder of this rare and interesting dogs in Austria. Our Glens are bred for friendliness and gentleness.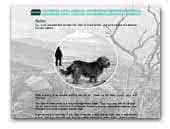 Teamhrach (Tara) Glen of Imaal Terriers
Home breeders of Glen of Imaal Terriers one litter of 7 so far born 19th Jan 2018.


.

.