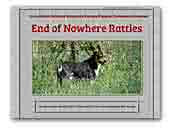 End Of Nowhere Kennels
Welcome to END OF NOWHERE KENNELS. We are the Ball Family and we live in the Beautiful Ozarks of Missouri. We Raise Rat Terriers. We are a small operation so that we can give our animals the love and attention that they need and deserve. Our puppies are well socialized and free to develope their personalities and love to romp and rough house at will.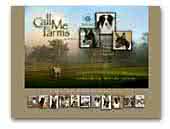 Call Me Farms
Call Me Farms - Ability, Beauty & Brawn

Website of World renowned Professional Breeder & Trainer, Cynthia Humphrey. Showcasing her accomplishments in the breeding and training of Champion Australian Cattledogs, Border Collies, and Rat Terriers. Included is information on breeding, litters, conformation, as well as pictures and stats on her beautiful and accomplished dogs.
Australian Cattle Dog
Border Collie